Tenth Somali-American arrested in Minnesota for aiding ISIS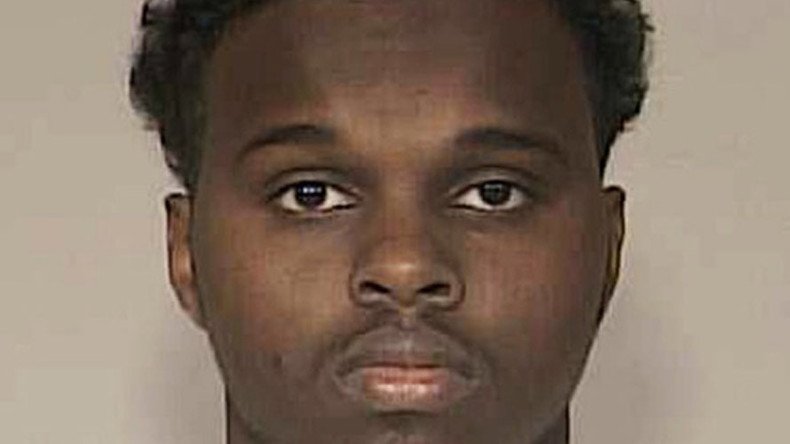 Federal agents in Minneapolis have arrested a 20-year-old man of Somali origin who they say was the "emir" – or leader – of Islamic State recruiting efforts in Minnesota's Twin Cities.
Abdirizak Mohamed Warsame of Eagan, Minnesota appeared in the US District Court in Minneapolis on Thursday morning, to answer the charges of supplying material support to a designated foreign terrorist organization. He was arrested without incident on Wednesday evening, the FBI said.
The criminal complaint against Warsame, signed by FBI Special Agent Vadim Vinetsky, says that a group of at least ten young Somalis from Minnesota began conspiring to join Islamic State (IS, formerly ISIS/ISIL) in the spring of 2014. One member of the group, 18-year-old Abdi Nir, actually managed to get to Syria in May 2014, while nine others have been arrested by the FBI.
A FBI informant inside the group secretly recorded the April 2015 conversation between Warsame and Guled Ali Omar, at the time the leader of the recruiting effort, discussing the possibility of robbing people in order to finance the group's travel to Syria, according to court documents. Omar is the one who promoted Warsame to leadership, the FBI said.
In another conversation, involving Abdirahman Yasin Daud, Warsame said he was thinking of going to Somalia first. There might not even be any need to proceed to Syria, he told Daud, if Somalia's al-Shabab pledged allegiance to Islamic State, said the FBI documents.
Daud was arrested later that month in California, where he and Mohamed Abdihamid Farah were allegedly planning to cross into Mexico with fraudulent passports. Omar was arrested around the same time in Minnesota, along with Zacharia Yusuf Abdurahman, Adnan Farah, and Hanad Mustafe Musse.
Only Nir succeeded in making it over to Syria, where he has been recruiting for Islamic State, the complaint says. Three of the men have pleaded guilty, while five are scheduled to go on trial in May.
Federal and Minnesota authorities have long struggled with the problem of Somali-Americans leaving to join al-Shabab, with Islamic State becoming another destination for terrorist sympathizers in recent years.
More than 30,000 Somalis live in Minnesota, with over 85,000 living in the US overall. The United States is home the largest Somali diaspora in the world.
You can share this story on social media: