6 men arrested in Minnesota worked for almost year to join ISIS - US attorney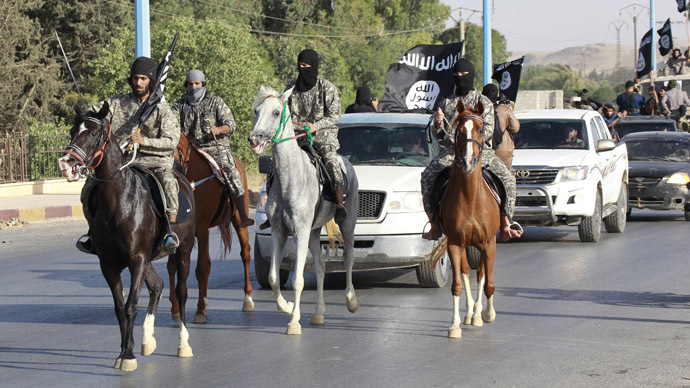 ​Six men arrested in the United States over the weekend, after a joint terrorism task force investigation, had been working for 10 months to join the ranks of the so-called Islamic State (IS, also known as ISIS/ISIL).
The Federal Bureau of Investigation confirmed that officials in California and Minnesota carried six arrests on Sunday related to the FBI's on-going efforts against supposed US-based sympathizers of the extremist group also known as ISIS or ISIL.
According to the FBI, authorities on Sunday arrested Zacharia Yusuf Abdurahman, Adnan Farah, Hanad Mustafe Musse and Guled Ali Omar in Minneapolis. The two other men, Abdirahman Yasin Daud and Mohamed Abdihamid Farah, were arrested in California after driving from Minneapolis to San Diego.
The accused are between 19 and 21, and each has been charged with conspiracy to provide material support to a designated foreign terrorist organization.
"We have a terror recruiting problem in Minnesota," US Attorney for Minnesota Andrew Lugar said during a Monday morning press conference in Minneapolis when details were announced.
Authorities say that the six men conspired with one another for nearly a year in order to construct a plan that would ideally allow them to travel to Syria and fight in the ranks of the Islamic State. Several of the accused had been stopped by US officials throughout the last year during previous, unsuccessful attempts at boarding international flights, and the FBI believes that the two apprehended in San Diego over the weekend had planned to secure fraudulent passports, travel to Mexico and then fly to the Middle East from there.
The affidavit filed against the men acknowledges that the FBI is in the midst of investigating several young men from the Minneapolis region who may be attempting to travel overseas for the sake of joining IS. An alleged associate of the men not charged in the latest indictment, Abdullah Yusuf, was arraigned in November on terrorism charges after allegedly having plotted to join the IS militant group.
A tip from a local passport office last April concerning Yusuf helped bring the gang of six to the FBI's attention, and in January 2015 a colleague of the men agreed to begin cooperating with the authorities and act as a confidential informant.
"Even when their co-conspirators were caught and charged, they continued to seek new and creative ways to leave Minnesota to fight for a terror group," Luger, the US attorney, said of the men in a statement.
"Preventing acts of terrorism is the FBI's highest priority," added Special Agent in Charge Richard T. Thornton of the FBI's Minneapolis Division. "Disrupting individuals from traveling to join and fight for ISIL is an important part of our counter terrorism strategy. As a result of this investigation and arrests, these six Minnesota men who planned to travel and fight for ISIL will answer these charges in US District Court instead of taking up arms in Syria. The FBI remains committed to ending both recruitment efforts and travel on the part of young people from Minnesota to fight overseas on behalf of terror groups. These arrests today signify this continued commitment."
The confidential informant began recording conversations with the accused earlier this year, the FBI said this week, and through those talks authorities concluded that the men were all interested in fighting with the Islamic State.
In February, National Public Radio reported that at least 11 men and one woman with ties to Minneapolis have traveled to Syria since 2013, where IS continues to operate despite an international military effort intent on dismantling and degrading the group.
A Somali woman who identified herself as the mother of two of the men arrested, told MPR News that the FBI arrived at her Twin Cities home at around noon on Sunday and arrested one of her sons. According to the woman, her other son was arrested in San Diego.
"The community is in a state of confusion," Omar Jamal, a Somali activist in Minneapolis, told the Star-Tribune on Sunday night. "They don't know what is going on. … This is a very serious issue. We as a community are concerned about losing our kids to [ISIL]."
According to the Minneapolis Star-Tribune, upwards of 22 young Somali men have traveled overseas since 2007 to join the ranks of Al-Shabaab, a Somali-based extremist group.
Meanwhile, the US Justice Department announced on Friday that a grand jury has indicted a 31-year-old New York man suspected of recruiting for IS on new charges after he allegedly assaulted a deputy while being held in custody.