FDA approves GMO chicken to produce breakthrough drug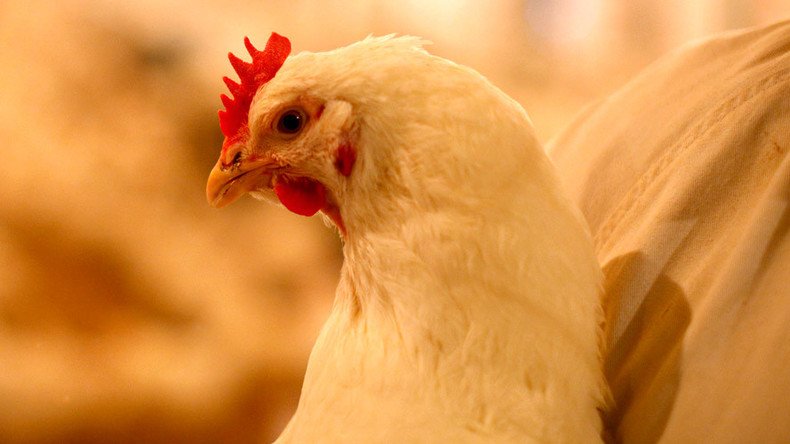 The US food regulator has approved GMO chicken to produce a breakthrough drug. Extracted from transgenic hens' egg whites, the medicine is hoped to help patients with a rare, rapidly progressive disease affecting fewer than 200,000 Americans.
The drug, named Kanuma, would help people whose bodies can't break down fatty molecules in cells, causing fat to accumulate in the liver, spleen and vasculature. In the medical world this illness is called lysosomal acid lipase deficiency (LAL deficiency). A rare, inherited condition, it is diagnosed in infants within their first six months. Statistically, sick babies don't live past their first year.
On December 8, the US Food and Drug Administration (FDA) gave the green light to the drug that "may improve their lives and chances of survival."
"LAL deficiency is a rare inherited genetic disorder that can lead to serious and life-threatening organ damage, especially when onset begins in infancy," Janet Woodcock, director of the Center for Drug Evaluation and Research (CDER), said in a statement.
So far, Kanuma is the first and the only drug for treating the very severe infant form of the disease, specifically known as Wolman disease. Because of its novelty, the medication was granted breakthrough therapy and orphan drug designations.
The approval process also saw the involvement of the Center for Veterinary Medicine (CVM). The CVM endorsed an application for a recombinant DNA (rDNA) construct in chickens. Those fowls are genetically engineered to produce Kanuma's key element – a recombinant form of human lysosomal acid lipase (rhLAL) protein – in their eggs. The biologic element would be purified from those egg whites.
"We reviewed all of the data to ensure that the hens do produce rhLAL in their egg whites, without suffering any adverse health effects from the introduced rDNA construct," said the CVM Director Bernadette Dunham, D.V.M., PhD.
Provided via intravenous infusion, the drug is aimed to deliver an rhLAL protein that would replace missing, partially active or inactive LAL protein in the patient.
The approval does not cause any significant impact on the environment since the chickens are raised in highly secure indoor facilities, the FDA said. Neither their meat not eggs are allowed in food.
This is not the first time that the FDA approved genetically-modified animals for the sake of medicine. In 2009, the agency approved GMO goats that produce ATryn (antithrombin) in their milk, a drug that prevents blood clots. In 2014, the FDA authorized a drug that is produced by transgenic rabbits.
You can share this story on social media: