Petition calls for Nevada lawmaker resignation after 'shoot 'em in the head' remark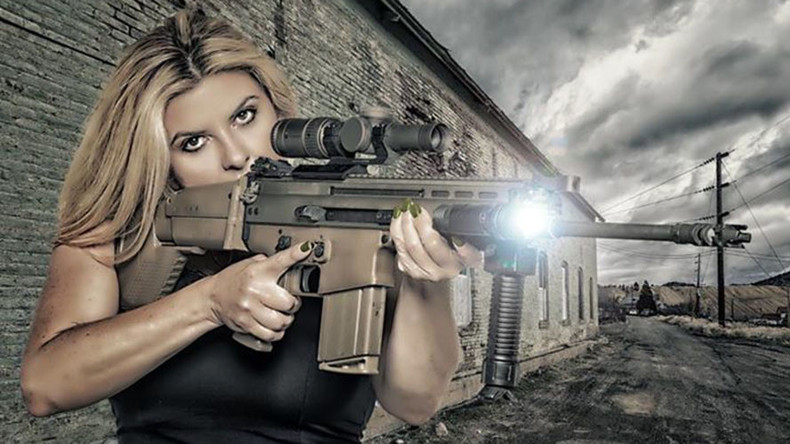 Nevada lawmaker, Michele Fiore, sparked outrage by saying she is "not ok with Syrian refugees" and is ready to pull the trigger. Сommunity members accused her of inciting hatred and launched a petition seeking her resignation.
During her weekly Las Vegas radio show "Walk the Talk with Michele Fiore", the lawmaker was asked why she didn't sign up to her fellow Republican assemblymen's letter. It was issued after the terrorist attacks in Paris and supported a review of refugee resettlement programs. Fiore said she remained opposed to accepting refugees.
"I'm about to fly to Paris and shoot 'em in the head myself. I am not OK with Syrian refugees. I'm not OK with terrorists."
Her rant went on: "I'm OK with putting them down, blacking them out, just put a piece of brass in their ocular cavity and end their miserable life. I'm good with that."
Her remarks outraged the local community, with a petition calling for her resignation. "Her recent comments regarding the slaughtering of Syrian Refugees is hate speech and she should not be an Assembly Woman in our state. Nevada is embarrassed by her continued, hateful, racist and downright evil remarks," the statement on Change.org said.
With passions running high, Fiore told AP on Monday her comments about shooting people in the head applied exclusively to terrorists, not to Syrian refugees.
"I was not talking about the refugees," she said. Unfortunately, the two-term assemblywoman then added: "I do not want Syrian refugees in our state, period."
Fiore created a furor last week when she released a Christmas card featuring her family members, children among them, casually holding various firearms.
"It's up to Americans to protect America. We're just your ordinary American family. With love & liberty, Michele," the caption said.
Fiore is currently running to represent Nevada's third district in Congress.