House passes security reforms to visa waiver program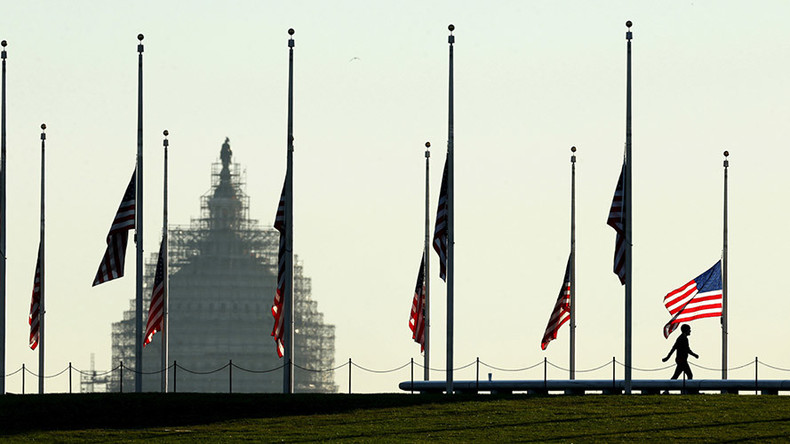 The US House of Representatives adopted the bill to reform the visa program that calls for increased scrutiny of favored travelers who have visited countries the US considers terrorist sanctuaries, including Iraq and Syria.
Proposed by the Michigan Republican Candice Miller, House Resolution 158 amends the Visa Waiver Program (VWP) that applies to 20 million citizens of 38 countries, mostly in Europe. The changes would require travelers to have passports equipped with electronic chips, and mandate a regular visa approval process for VWP-qualified travelers who have visited countries such as Iraq, Syria, Egypt, Sudan, Libya, Yemen, Afghanistan, Pakistan, Columbia and Venezuela.
"We need to strengthen the security of the Visa Waiver Program to keep terrorists from reaching our shores," House Homeland Security Committee Chairman Michael McCaul (R-Texas) said in a statement.
Though the bill was put forth by the Republican majority, it is in line with last week's initiative from the White House to reform the VWP. As such, it is widely believed to enjoy support on both sides of the aisle.
"My sense is that most Democrats will take a look at this legislation and probably support it," said Xavier Becerra (D-California), chairman of the House Democratic Caucus. "I think most people will take a look at this bill and say, this is probably the kind of place we can go to bipartisanly."
However, the debate on the bill in the House did not start until after 3:30 p.m. on Tuesday, after Democrats forced a series of delays to protest the Republicans' opposition to gun control legislation.
While the lawmakers are generally supportive of the bill, some civil liberties groups have protested that it was too broadly written and would unfairly exclude people on the basis of ethnicity and national origin.
Danger is that visa waiver bill (#HR158) could undermine US obligations under JCPOA not to interfere with trade & economic relations w/Iran.

— Tyler Cullis (@TylerCullis) December 8, 2015
"We urge Congress to exercise caution and to avoid passing legislation that would broadly scapegoat groups based on nationality, and would fan the flames of discriminatory exclusion, both here and abroad," the American Civil Liberties Union said in a letter to lawmakers Monday.
The National Iranian American Council called the legislation a "dangerous, slippery slope," noting that Iran's definition of citizenship would mean that Iranian-American travelers may be adversely affected by the new restrictions.
Requiring additional screening of individuals who visited Syria or Iraq since March 2011 – when the Syrian civil war began – would target people who did humanitarian work in those countries, the American-Arab Anti-Discrimination Committee has cautioned.
Meanwhile, the EU ambassador to the US David O'Sullivan told Politico that the EU was already planning a review of the VWP next year, and unilateral moves by the US to amend the reciprocal agreement could negatively affect the talks between the US and Europe about the program's future.
You can share this story on social media: