Readers' choice Sanders left out of TIME Person of the Year running while Trump is in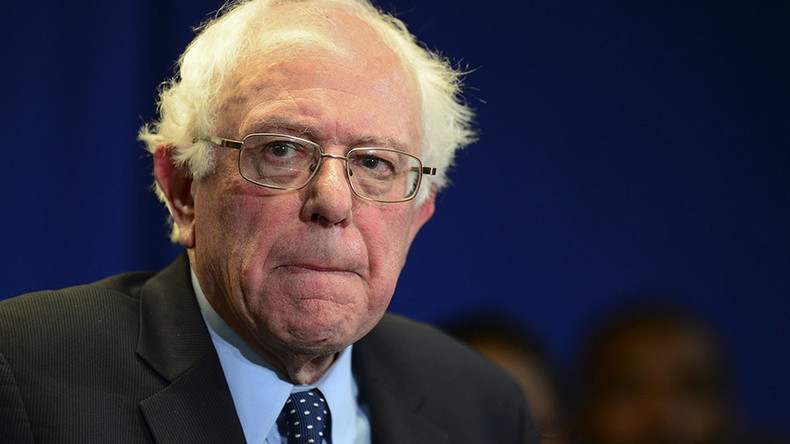 Democratic presidential candidate Bernie Sanders cruised to victory in TIME magazine's Person of the Year readers' poll, though he was not chosen by TIME to be one of eight finalists for the award. Contenders include Donald Trump and Vladimir Putin.
Sanders dominated the establishment magazine's reader poll, besting the likes of Pakistani activist Malala Yousafzai and Pope Francis, who finished a distant second and third, respectively. Sanders finished well ahead of fellow presidential candidates Donald Trump, Hillary Clinton, Marco Rubio, Ben Carson, Carly Fiorina, Ted Cruz, and Jeb Bush in the readers' poll.
Yet Sanders, currently a US senator from Vermont attempting to challenge frontrunner Clinton for the Democratic presidential nomination, was left off the final roster being considered for TIME's 2015 Person of the Year.
TIME's editors will announce their winner on Wednesday. In 1927, the magazine began publishing an annual issue celebrating its Person of the Year, or "Man of the Year" until 1999. The award is given to"an individual or group who, for better or worse, has had the biggest impact on the world and news over the course of the past year."

This year's finalists include Donald Trump; Russian President Vladimir Putin; Abu Bakr Al-Baghdadi, leader of jihadist group Islamic State; Black Lives Matter activists; German Chancellor Angela Merkel; Iranian President Hassan Rouhani; Caitlyn Jenner, a former Olympic athlete who came out as a transgender woman; and Travis Kalanick, CEO of Uber.
Past winners of TIME's Person of the Year include former German Chancellor and Nazi leader Adolf Hitler, Indian independence leader Mahatma Gandhi, Queen Elizabeth II, American civil rights leader Martin Luther King Jr., the 'Endangered Earth,'You, and every US president since 1933, with the exception of Gerald Ford. No candidate for US president has won the award prior to the pertinent presidential election.
'Ebola fighters' won the award in 2014.