'Without duress': Boston police informant agreement doc highlights odds against collaborators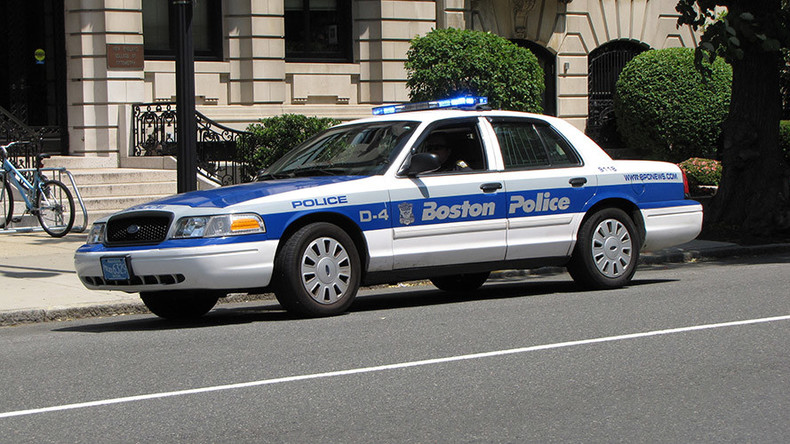 Boston police informants are promised no remuneration should they be harmed during investigations, according to a department agreement document. It is ambiguous about how informants can break laws and whether it can be considered voluntary is also vague.
The Boston, Massachusetts Police Department (BPD) released its Form 2645, known as the Informant Working Agreement, following a public records request filed by Muckrock. The document outlines 11 points of agreement that a potential informant must adhere to if the individual decides to sign the pact and become a BPD informant.
In a previous document accessed by Muckrock that describes the department's Rule 333, the BPD outlined three types of informants: a "paid confidential informant," who provides police information regarding criminal activity for money; "defendant informants" who offer information in "exchange for consideration in a pending criminal matter"; and "other informants," characterized as motivated by revenge, rivalry, personal gratification, or to avoid criminal prosecution.
The Informant Working Agreement begins by outlining that BPD is not liable for injuries or deaths while an informant is conducting police-supervised investigatory work. It then demands the informant "will not participate in any investigations or any criminal activities, unless the investigations is being directly supervised by an officer of the Boston Police Department."
Yet further down the agreement, BPD is less firm about an informant's opportunities to break the law while working on a police investigation. A crime committed by an informant is subject to arrest and prosecution "except when the criminal is justified in connection with authorities police investigation to obtain evidence," the document stated.
Informants that sign the agreement are also to understand that they are entering into the relationship with the BPD "freely and voluntarily, and without duress." Yet, as outlined by Rule 333, some informants enter the agreement in order to avoid criminal prosecution, or to access monetary compensation. These stipulations call into question how much autonomous or duress-free the agreement is for potential police informants, Muckrock wrote.
"Without knowing the stories of any specific informants, the basic power dynamics between the BPD, which could provide institutional legal and financial assistance, and a wanting person, are still enough to raise critical questions about the 'voluntary' nature of informant recruitment."
Though neither were officially connected to the Boston Police Department, there have been at least two cases in recent years in which law enforcement entities in the Boston area were questioned over their informant policies. The University of Massachusetts Police Department was criticized for using a student informant in a drug case. The student was caught selling LSD and other drugs. He was told he would face suspension from the school if he did not become an informant, the Boston Globe reported. The student later died of a heroin overdose.
In Lowell, Massachusetts, several civil-rights lawsuits have been filed against the town's police department for unlawful searches and planting evidence, as well as the Lowell Police Department's "failure to supervise the widespread misuse of confidential informants."