Pentagon confirms airstrikes killed top ISIS & Al-Qaeda leaders in Libya, Somalia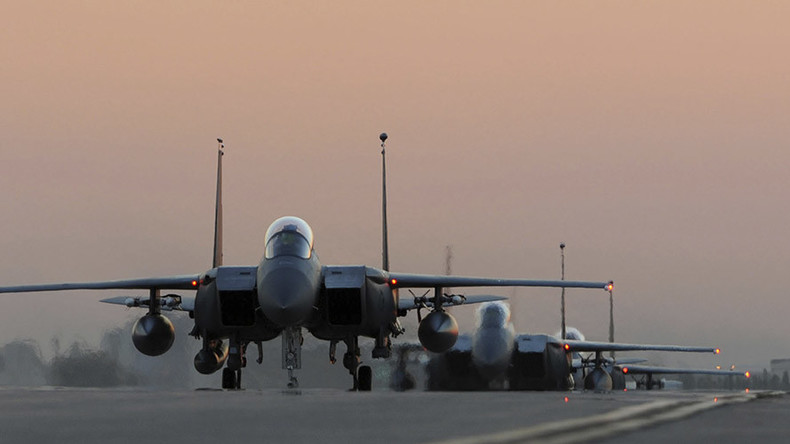 US airstrikes have killed a senior Islamic State militant leader known as Abu Nabil in Libya, and a senior Al-Shabaab leader in Somalia, Department of Defense officials said.
The first airstrike was carried out on November 13 by F-15 aircraft, on a compound in the city of Derna in eastern Libya. It was the first known US airstrike against the militant group outside Iraq or Syria.
Washington has previously announced that the airstrikes targeted Nabil. However, they did not confirm his death. In November, Pentagon said that the Iraqi national Abu Nabil, also known as Wissam Najm Abd Zayd al-Zubaydi, was a "long-time Al-Qaeda operative" and Islamic State (IS, formerly ISIS/ISIL) leader. He was believed to have been the spokesman in a video documenting the beheadings of 21 Egyptian Coptic Christians which was released by the militants in February.
READ MORE: Somalia is home to two secret US drone bases – report

On Monday, Pentagon spokesman Captain Jeff Davis also confirmed the death of Abdirahman Sandhere, known as 'Ukash', in a strike carried out on December 2. He was a senior leader of Al-Shabaab, Al-Qaeda's affiliate in Somalia.
"Ukash's removal from the battlefield is a significant blow to Al-Shabaab and reflects the painstaking work by our intelligence, military and law enforcement professionals, and it's an important step in the fight against al Shabaab," Davis said.
On Sunday, in a rare Oval Office address, President Barack Obama called on Congress to authorize continued use of military force against terrorist groups. Currently, the US is justifying military operations under an authorization given to President George W. Bush in 2001, following the September 11 terrorist attacks in New York and Washington, DC.
Obama also said that the US will press on with airstrikes, special forces missions, and the training of local military and rebels fighting IS on the ground in Iraq and Syria.