'Cannibal cop' found not guilty of conspiracy to kill, eat women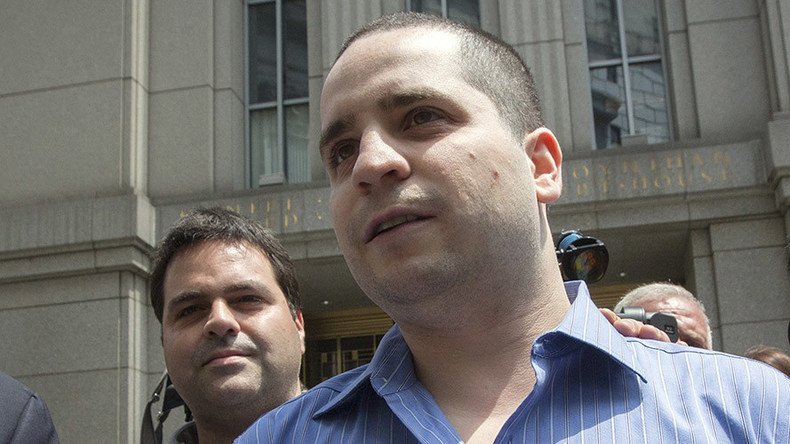 An ex-NYPD officer's conviction for conspiracy to cannibalize women was overturned after an appeals court concluded that prosecutors and the jury mistook his perverse fantasies for reality.
In an opinion issued Thursday morning, the US Second Circuit Court of Appeals upheld Gilberto Valle's acquittal of charges that he conspired to kidnap, kill and eat women.
The former New York Police Department officer was originally convicted of conspiracy to kidnap and illegally accessing an NYPD database in 2013. The basis for the conviction was a series of erotic internet chats with other fetishists, where Valle described in detail his plans to capture, abuse, and kill women he was friendly with.
His defense team contended the chat was a "fantasy role play" and that he never took steps to carry out the plan, and the conviction was overturned. Prosecutors appealed, but two of three federal judges upheld the acquittal, saying Valle's fantasies did not cross the line into criminal intent.
"We are loath to give the government power to punish us for our thoughts and not our actions," wrote 2nd US Circuit Court of Appeals Judge Barrington Parker. "That includes the power to criminalize an individual's expression of sexual fantasies, no matter how perverse or disturbing."
"Fantasizing about committing a crime, even a crime of violence against a real person whom you know, is not a crime," Parker concluded in a 2-1 majority opinion. The ruling also excoriated Manhattan US Attorney Preet Bharara's office for pressing arguments that were "untethered to reason or common sense."
The court also threw out the conviction of illegally accessing the police database, ruling that the charge was too ambiguous.
Valle's lawyers lauded the decision as a victory for civil rights.
"The Court's decision today confirms what we have said from the outset of this prosecution: fantasies, no matter how repugnant, are not crimes," Valle's lawyers said in a statement. "This ruling is a very important victory not just for Mr. Valle, who has now been cleared of all criminal charges, but for an open society that treasures freedom of thought and expression."
You can share this story on social media: