Police uncover large cache of ammunition, bombs related to San Bernardino shooting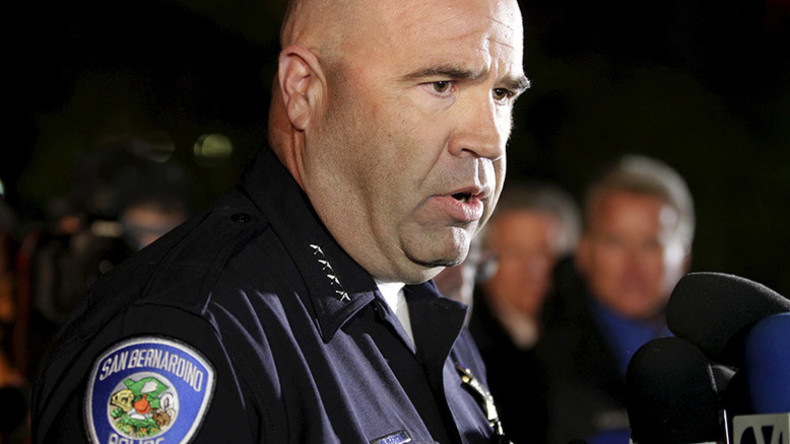 Police found 1,400 rounds for.223-caliber rifles and 200 9mm handgun rounds in the SUV that the suspects used to escape the shooting site in San Bernardino. Twelve pipe bombs, 2,000 9mm rounds, and 2,500 .223 caliber rounds were also found in their home.
Syed Rizwan Farook, 28, and his wife Tashfeen Malik, 27, were killed in a shootout with police following their attack at a San Bernardino, California facility for disabled people on Wednesday resulting in the death of 14 people. Two police officers were among the 21 people injured.
Read more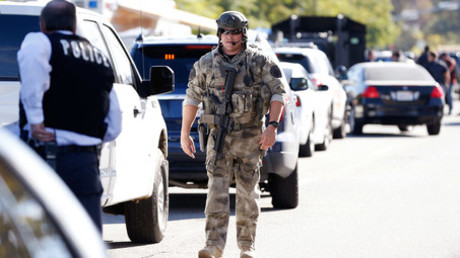 At the scene of the attack, suspects were each carrying .223-caliber rifles, one a DPMS model and the other a Smith & Wesson MMP 15, San Bernardino Police Chief Jarrod Burguan said at a Thursday morning press conference. He also said that they were each also armed with a semi-automatic handgun, manufactured by llama and Smith & Wesson. All four firearms were purchased legally.
The suspects fired between 65 and 75 rounds during the massacre, and an additional 76 rounds in their shootout with police. The suspects were not wearing body armor as had been previously reported, but black "tactical gear," Chief Burguan said.
They had three pipe bombs combined into one attached to a remote-control and equipped with a remote detonator. The device did not go off, but it's unclear whether this was due to a technical malfunction.
David Bowdich, assistant director of the FBI in charge of the Los Angeles Field Office, said that the FBI doesn't know enough yet to classify the attack as terrorism.

"It would be irresponsible and premature of me to call this terrorism. The FBI defines terrorism very specifically. That is the question for us: What is the motivation of this?" he told reporters at the press conference.