Mars and life in space: Astronauts testify from the international space station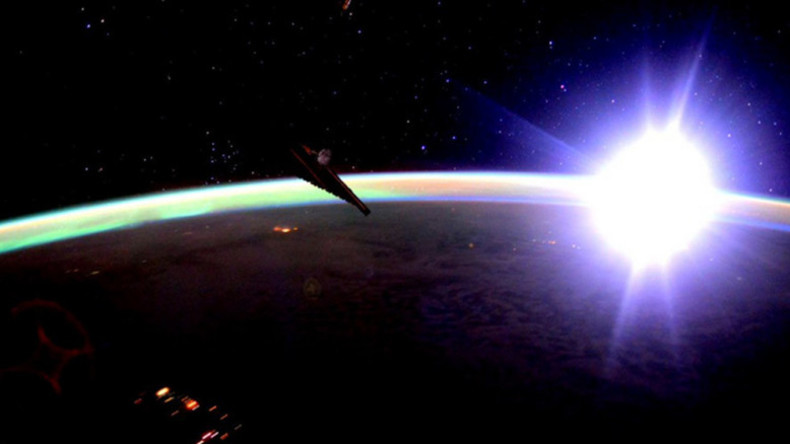 Congressmen don't often ask questions like the ones parents usually ask their kindergarten kids. However, during a House hearing, they asked astronauts what they ate and did during the day, and how they were getting along with the other 'kids' on board.
Testifying from space before the House Science, Space and Technology Committee yesterday, astronauts Scott Kelly and Kjell Lindgren answered questions about life in space, going to Mars, and working with their Russian colleagues.
Kelly, who is 249 days into his year long stint, said they are learning how to develop a food supply by growing lettuce and flowers and turning their urine into water. Mastering long-term sustainability is essential if man is to venture to Mars one day, says Kelly.
"Learning how to survive for a year, that's what it's going to take to travel further from our planet and hopefully one day go to Mars," said Kelly. He explained, however, that the trip would depend on the support of governments.
"It's expensive and we have different priorities, but I think it's a trip that is worth the investment," he added.
When asked about the US team's relationship with their Russian colleagues, Kelly said the cosmonauts have "really been a great partner for us."
"Russia's really been a great partner for us on this space station. We rely on each other for our lives and we have to count on one another.
"Any difficulties or conflicts that our countries experience is something that, although we recognize that that stuff goes on and occasionally we talk about it, it doesn't affect our relationship up here because we're all professionals we understand the reality of having to rely on one another.
"If anything happened to me, those guys are my doctor, I have to count on them for my life and vice versa".
Watch the live event in full: