Gun sales bonanza: 2 FBI background checks per second processed on Black Friday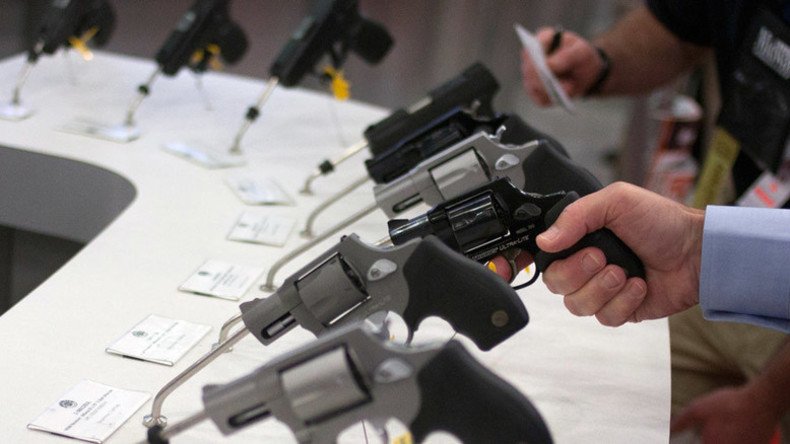 Signaling strong sales for firearms retailers, a total of 185,345 instant FBI background checks were completed the day after Thanksgiving. With about two processed per second, that's an all-time record. However, officials had expected even more requests.
Black Friday is always a big day for sales – even for guns. During last year's Black Friday the FBI processed over 175,000 background checks, but this year broke a record set on December 21, 2012, when 177,170 checks were completed in anticipation of Christmas and in response to the Sandy Hook Elementary School massacre days earlier.
This year's Black Friday had more than sales in the news. In Colorado Springs, a mass shooting took place at a Planned Parenthood office, and typically high profile crimes like that do precede spikes in background checks and gun sales.
Background checks don't necessarily equal gun sales, as some are done for concealed carry permits or reasons other than purchasing a firearm, but this year's record of 185,345 on Black Friday does indicate gun sales are definitely on the rise.
Because 2015 has seen more background checks than any other year thus far, the FBI was actually expecting an even greater number of requests this Black Friday – about 190,000. Some 1.9 million background checks were conducted in October alone.
Back in 2012, officials were not as ready. On that year's Black Friday, a record 154,873 background checks were completed, a 20 percent jump from the previous record of 129,166 from Black Friday the year before. However, the load proved overwhelming, causing the National Instant Criminal Background Check System to crash. Four of the top 11 days for most-processed background checks have been Black Fridays. Only three of the 11 occurred outside the November-December holiday season.
A month after the June 17 shooting at a black church in Charleston, South Carolina that killed nine, the FBI announced human error in the background check system had prevented the shooter from being flagged.
A 2013 Pew Research Center poll found that 37 percent of US households have at least one gun owner, while a 2011 Gallup poll found 47 percent of Americans keep guns in their home or elsewhere, such as a vehicle or garage.
You can share this story on social media: