'That is scary': Nurse recorded police storming thinking it's 'active-shooter drill'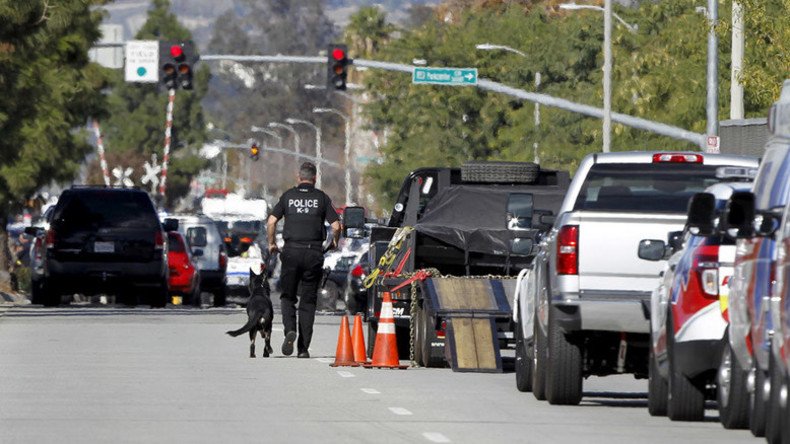 A nurse at the attacked Inland Regional Center recorded armed police sprinting to the building, thinking it was just a random active-shooting drill. She then realized it was "real" and that the armed troops were first responders to the attack.
LIVE UPDATES: San Bernardino shooting
"They're all geared up!" a voice in the video is heard saying. Another voice in the background says "it is scary."
Dorothy Vong recorded it at around 11 am when she saw heavily armed law enforcement officers running towards the building where the deadly shooting was unfolding.
However, at first the Inland Regional Center nurse assumed that was a part of one of the drills that are often held there, LA Times reports.
"Drill started," she reportedly texted her husband. She soon realized the active shooting situation was real.
"Well, it's real," Vong texted the husband, adding that she and her colleagues have been "locked up in the office."
At least 14 people have been killed and 17 wounded in San Bernardino, California. Up to three "well-prepared" attackers armed with long rifles went on a shooting spree amid a Christmas party at a regional center for people with disabilities.


You can share this story on social media: