Oklahoma's booming oil industry could be shaken by earthquakes of its own making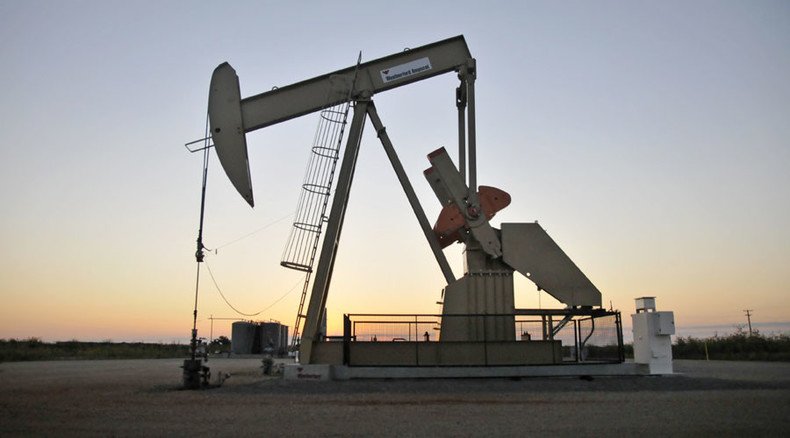 A series of earthquakes at Oklahoma's oil hub are causing some to worry that future quakes could be catastrophic to the industry that is suspected to be causing them.
The oil industry in Oklahoma might be becoming a victim of its own success. Officials are worried that the Cushing, Oklahoma oil storage center – the largest in North America – could be hit by a large earthquake capable of causing a massive disruption in energy markets and even a national security issue.
Oklahoma has seen more than 5,000 earthquakes this year, which means that 2015 is set to have more than any other, according to NPR.
The problem for the state's booming oil industry is that their storage tanks were designed at a time when serious earthquakes, which are beginning to look more and more possible, weren't a consideration.
"We're in amongst about 18 tanks here. Anywhere from 350,000 barrels to 575,000 barrels," Mike Moeller, senior director of midcontinent assets for Unbridle Energy, told NPR.
Although Moeller said that the uptick in Oklahoma's tremors hasn't affected the company's operations, the possibility has left many worrying about a future catastrophe.
READ MORE: Oklahoma shaken by 40 earthquakes in one week, fracking waste blamed
Cushing holds an estimated 54 million barrels of oil, and a large enough earthquake centered on the industry hub could pose a national security threat.
"I have had conversations with Homeland Security. They're concerned about the tanks mostly," Daniel McNamara, a US Geological Survey research geophysicist, told NPR. He added that the faults underneath Cushing could be primed for more serious tremblors by industry activity.
McNamara has been researching a series of earthquakes that were recorded last year and says the faults that produced them have striking similarities to the ones behind the largest earthquake ever recorded in Oklahoma, which happened in 2011 near a town called Prague.
Scientists say that the Prague earthquake and Oklahoma's accelerating series of earthquakes are both caused by something called "wastewater injection."
Oil and natural gas extraction creates a large amount of wastewater that is dangerous for drinking. To prevent it from contaminating nearby groundwater, companies pump the toxic water into underground wells for disposal. However, that activity can put pressure on fault lines, and the practice is widespread enough to be a cause for concern near Cushing and other industry hubs.
State regulators shut down disposal wells near Cushing in September after residents were hit by a series of tremblors. When the disposal wells resumed normal operation, the earthquake activity resumed.
You can share this story on social media: