Fox News anchor finds humor in teen's chimney death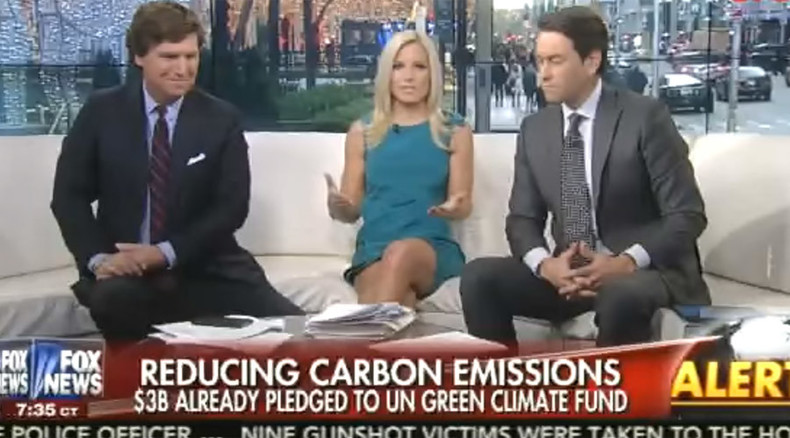 Fox News Channel is well known for celebrating the death of Osama Bin Laden or joking about killing Barack Obama, but now one anchor faces backlash for laughing at the death of a teenager.
Anna Kooiman started laughing during the tragic story of Cody Caldwell, the 19-year-old California man who died of smoke inhalation after getting stuck in a chimney.
Caldwell was allegedly trying to burglarize the house before the unsuspecting homeowner lit a fire.
Kooiman's morbid laughter caught the notice of social media users, who described the anchor as "despicable," "callous" and "horrible".
One Twitter user noted that she wasn't that surprised, given the channel that Kooiman works for.
In 2012, FNC anchor Martha MacCallum couldn't stop herself from laughing at a woman who fell out of a wheelchair on an escalator.
Host Bill Hemmer can also be heard laughing in this 2014 clip at a woman who had to be given the Heimlich maneuver because she was choking.
FNC also had several moments where presenters and contributors made crude jokes about President Barack Obama, like when regular Liz Trotta made jokes about him being killed during the 2008 presidential race.
There have been at least two different occasions when anchors mixed up Obama with Osama Bin Laden.
And of course there was the infamous moment when FNC's Brian Kilmeade made a toddler cry on live television.