Probe in retaliation against Army whistleblower who exposed $43m Afghan gas station questioned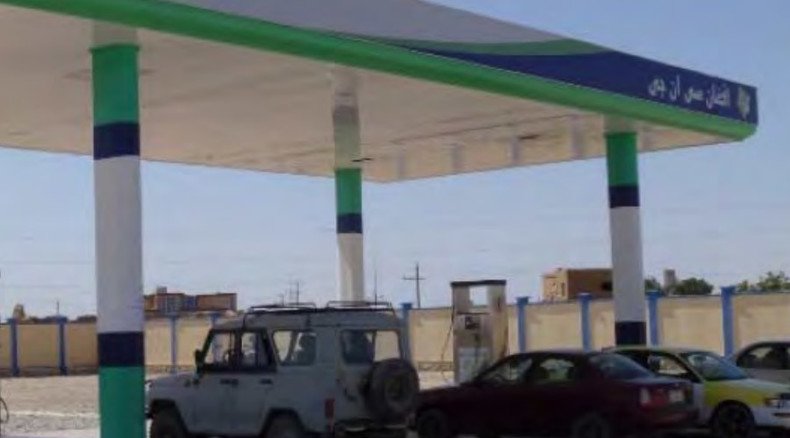 The Senate Judiciary Committee chair has asked Pentagon chief Ash Carter whether the Army colonel that exposed waste within an Afghanistan aid task force – which spent $43 million on a natural gas station – is being retaliated against for speaking out.
Army Colonel John Hope, formerly the director of the Afghanistan Task Force for Business Stability Operations (TFSBO), a five-year program intended to kick-start the Afghan economy, says he has been "singled out for retaliation and retribution" for exposing the lack of accountability within task force spending, according to Senate Judiciary Committee chair Chuck Grassley.
Grassley, an Iowa Republican, sent a letter to US Department of Defense Secretary Ash Carter inquiring about the treatment of Hope. The letter was made public on Monday.
Hope told Grassley's office that the Pentagon has stalled his performance review in an act of retaliation for the humiliating revelations, including the pricey compressed natural gas (CNG) station. According to John Sopko, the Special Inspector General for Afghanistan Reconstruction (SIGAR), the same project would have cost "approximately $306,000" in neighboring Pakistan, 140 times less than the final amount spent. In late October, Sopko complained that the Pentagon was dodging questions about the $800 million TFSBO program.
IG Sopko at @WatsonInstitute: When you pour so much money, in so small a country, with so little oversight, you are going to have problems

— SIGAR (@SIGARHQ) November 18, 2015
In his letter, Sen. Grassley pressed Carter on the specifics of Hope's evaluation.
"Being long overdue, (the evaluation) has placed his next assignment in jeopardy, leaving him in limbo," Grassley wrote.
He added: "Would you please look into this and find out why Colonel Hope's (evaluation) has not been completed? I respectfully ask that you provide a deadline for completing that task and providing Colonel Hope with a new set of orders for his next assignment. Your assistance is necessary in this case."
Of the subject of the CNG station, Grassley, who has raised concerns over the project in the past, said its cost "remains unexplained, unjustified, and undocumented and is in need of congressional and administration oversight and scrutiny."
The purpose of the gas station project, in SIGAR Sopko's words, "was to demonstrate the commercial viability of CNG (compressed natural gas) for automobiles in Afghanistan as part of a broader effort to take advantage of Afghanistan's domestic natural gas reserves and reduce the country's reliance on energy imports."
Sopko wrote that the project – an "expenditure [that] appears gratuitous and extreme" – was executed without proper planning, considering the local infrastructure for natural gas production and the lack of customers that could even use the station.
The Pentagon has told SIGAR that the $42,718,739 spent between 2011 and 2014 to "fund the construction and to supervise the initial operation of the CNG station" included about "$12.3 million in direct costs and $30 million in overhead costs." The Pentagon's contract for the station was with Central Asian Engineering, which was given $3 million for construction, according to reports.
The Pentagon has also waffled on giving Sopko access to both the task force's former acting director, Joseph Catalino, who is now the Pentagon's Senior Adviser for Special Operations and Combating Terrorism, and documents relevant to the task force's operations.
Grassley is not the only US senator who has taken notice of the lack of accountability surrounding the Pentagon's Afghanistan task force. Last week, Oregon Democrat Ron Wyden used Sopko's findings to press the Pentagon for an audit that is legally required to take place by 2017, according to The Fiscal Times.
The Senate Armed Services Committee is expected to hold a hearing next month to analyze expenditures and decisions related to the gas station.
You can share this story on social media: