Costco E. coli outbreak sickens 19 people in seven states – CDC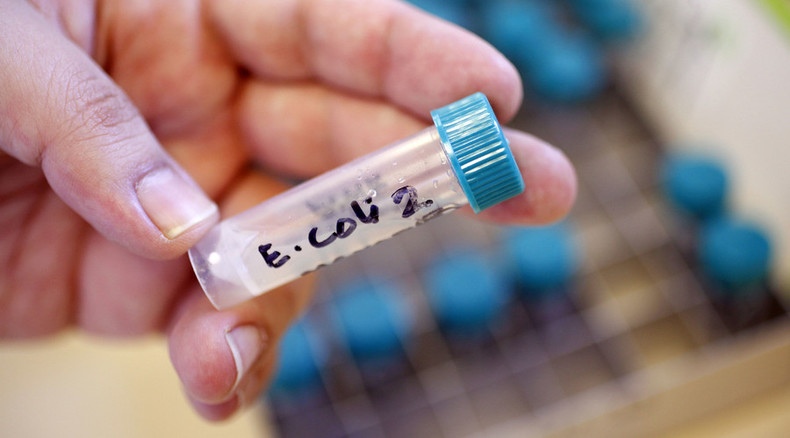 Rotisserie chicken salad from Costco Wholesale has been linked to an E. coli outbreak in seven states that has infected at least 19 people, according to the Centers for Disease Control.
"The epidemiologic evidence available at this time suggests that rotisserie chicken salad made and sold in Costco Wholesale stores in several states is a likely source of this outbreak," the CDC said on Tuesday.
The outbreak has been linked to seven states: California, Colorado, Missouri, Montana, Utah, Virginia, and Washington. Of the 19 people infected, five have been hospitalized and two have developed hemolytic uremic syndrome, a type of kidney failure. No deaths have been reported, according to the CDC.
The illnesses were recorded on dates ranging from October 6 to November 3, with ill people ranging from five years of age to 84. Fifty-seven percent of ill people are female.
Evidence suggests that the wholesaler's rotisserie chicken salad was the likely source of the outbreak, with almost 90 percent of the people saying they purchased or ate the salad in the week before their illness started, according to the CDC. The ongoing investigation has not identified what specific ingredient in the chicken salad is linked to the illness.
The CDC is warning customers who purchased the chicken salad on or before November 20 to either not eat it or throw it away.
Costco has removed all that remains of the contaminated product from all its stores in the US, and stopped production until further notice. Shares of the company dropped as much as 1.5 percent after the CDC released the report, Bloomberg News reported, ultimately closing down 0.8 percent.
Meanwhile, the CDC is still trying to determine what caused an E. coli outbreak that affected customers of Chipotle Mexican Grill. A total of 45 people were infected, with 43 of the victims reporting that they ate at Chipotle restaurants. While investigation had initially focused on Oregon and Washington, where the outbreak began, it eventually expanded to four additional states on Friday. Chipotle closed 43 restaurants in Oregon and Washington for more than a week as it determine the cause of the outbreak.
The CDC has said that evidence suggests an ingredient or "common meal item" is to blame for the Chipotle outbreak. Meat was likely not the culprit because vegetarians were among those sickened, the agency said.
Escherichia coli (E. coli) bacteria normally lives in the intestines of people and animals, but some strains can cause illness and, in some cases, death. It is potentially lethal for children under five and senior citizens. The infection can cause vomiting, abdominal cramps and bloody diarrhea, so treatment includes hydration.