Philadelphia school bus in flames after traffic accident, no kids on board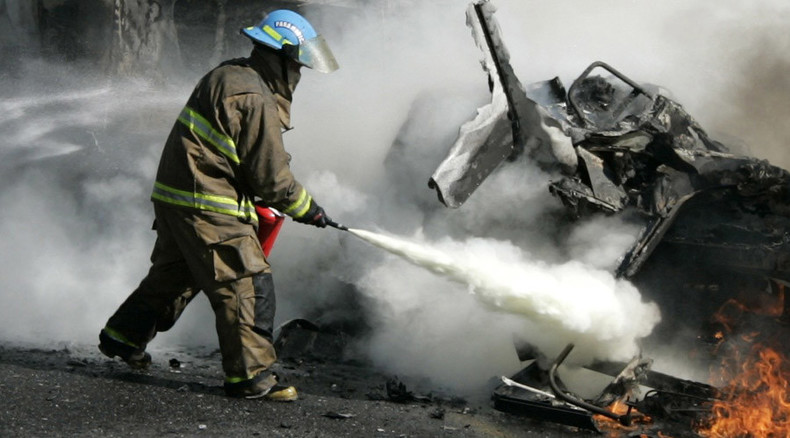 A school bus is in flames in Philadelphia after a car pursued by police crashed into it on Interstate-676. There were no children in the bus. Major road closures in the area are in place.
The bus was set aflame after a vehicle crashed into it while evading police. The suspects, now in police custody, then allegedly shot a Pennsylvania state trooper, who is in stable condition.
At about 9:45 a.m. ET, the trooper was shot in the shoulder, as gunfire was exchanged on eastbound I-676. The trooper was then rushed to Hanhemann University Hospital, according to WPVI.
The shooting suspects' vehicle was being pursued by police when it slammed into the rear-end of the bus on the Vine Street Expressway, according to WPVI. Aboard the bus was only the driver, who reportedly escaped to safety. At least three suspects -- one shooter and two others -- were taken into custody, according to Fox29.
The incident has caused major road closures in the area, including a stretch of both east- and westbound lanes of I-676.