'Abundance of caution': Tesla recalls all Model S cars over 1 inexplicable seat belt incident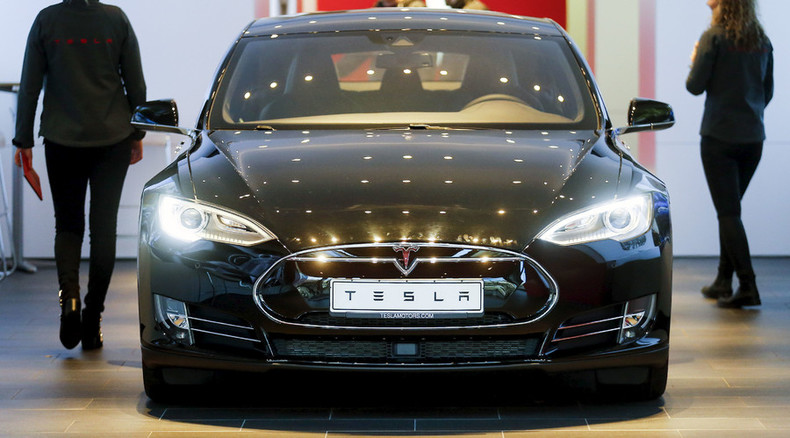 One faulty seat belt remains a mystery, as Tesla Motors was unable to reproduce an incident when a driver's belt popped loose when she turned to speak with passengers. Nevertheless, the auto company is offering other Model S owners a recall.
A "bolt that connects the outboard lap pretensioner, which pulls the seatbelt tight in the event of an accident, wasn't assembled properly," the auto and battery company said in explaining the odd occurrence in a press conference call, Jalopnik reported. The faulty bolt was observed only once in Europe, and never again anywhere else. No one was injured in the incident.
A Tesla spokesman said "an abundance of caution" was behind its decision to issue a recall of all 90,000 Model S cars, though it will not be mandatory. If an owner would like, Tesla service centers will have technicians on hand to test out all seat belts. Specific instructions for customers will be sent out soon, the company said.
"Our investigation was unable to reveal any root cause," Tesla said. "We are going to look at every single car."
Tesla also contacted the National Highway Traffic Safety Administration and its international equivalents, though only the company will be handling the recalls for the time being.
This comes in contrast to the General Motors case, in which GM was aware of defective ignition switches but took no action, leading to 124 deaths, and settlements of $900 million in criminal court and $575 million in civilian court in September.
Another factor for Tesla could be a recent Consumer Reports article which, despite calling the Model S the best performing car, failed to recommend that its subscribers buy the vehicle due to reliability issues. Citing power and charging equipment, the touch screen console, sunroof, and body issues, CR gave the Model S a "less-than-average" reliability rating. Tesla CEO Elon Musk quickly took to Twitter to point out that CR's analysis specifically concerned the 2013 model, which he claimed had been significantly improved since.
There have been two other recalls by Tesla in recent years. In 2014, 29,222 Model S vehicles with fire-risk chargers were recalled and 1,228 Model S cars were recalled in 2013 because of weakened mounting brackets under the backseats.