CEO who hiked price of life-saving pill 5,000% just took over a cancer company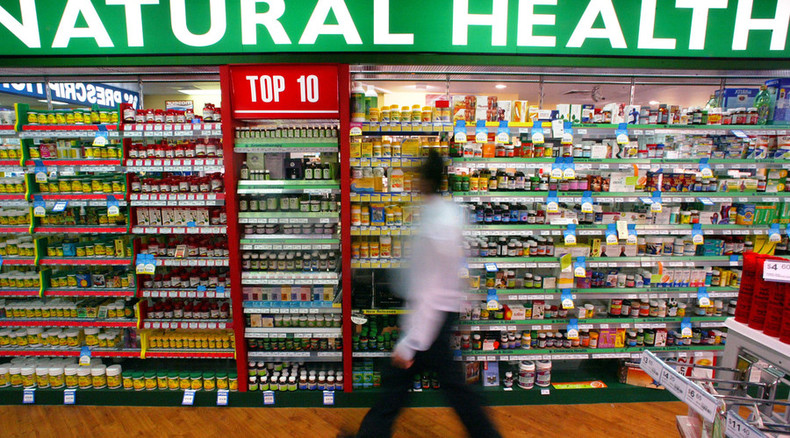 Martin Shkreli, the notorious pharmaceutical boss who gained rights to a $13.50 malaria medication and then promptly raised its price to $750, has become the new CEO of cancer-treatment developer KaloBios, after buying out the company at fire-sale prices.
KaloBios Pharmaceuticals, trading on the Nasdaq as KBIO, saw its stock price jump by over 400 percent on Thursday following the announcement that Shkreli had been elected Chairman of the Board and Chief Executive Officer of the company. Its shares rose again on Friday – this time by over 100 percent.
Just a week prior, KaloBios had made an altogether different announcement. The company, whose mission is to improve "the lives of patients with innovative therapies," began liquidating its assets and terminating two drug projects.
However, on Monday, Shkreli and his co-investors launched a buyout of shares, picking up some as cheaply as $0.61 each and ending up with 70 percent of the company by Tuesday. The stock price reached $18.75 on Friday, CNN reported. With the help of other backers, Shkreli was able to pump $3 million of equity into KaloBios.
Still reeling from public outrage over what some called "price gouging" this summer, Shkreli took to Twitter to make clear he won't be receiving a salary from KaloBios – his only source of profit from the deal will be his company shares.
"It's wrong when the top people at a company keep all of the money for themselves," Shkreli told the Huffington Post. "If you're successful, you should let your employees get some of the money."
"Let the CEO get a lot of stock. They can make their millions that way. I lead by example," he said.
While there is no sign that Shkreli will be shedding his villainous public image any time soon, it doesn't seem to be slowing him down. He recently tweeted, "If actions speak louder than words, I'll be the most deafening noise you've ever heard. I'll be that ringing in your ears that will stick around for years [edited for clarity]."
You can share this story on social media: