She don't lie: Coast Guard seizes 25 tons of cocaine, worth $765 million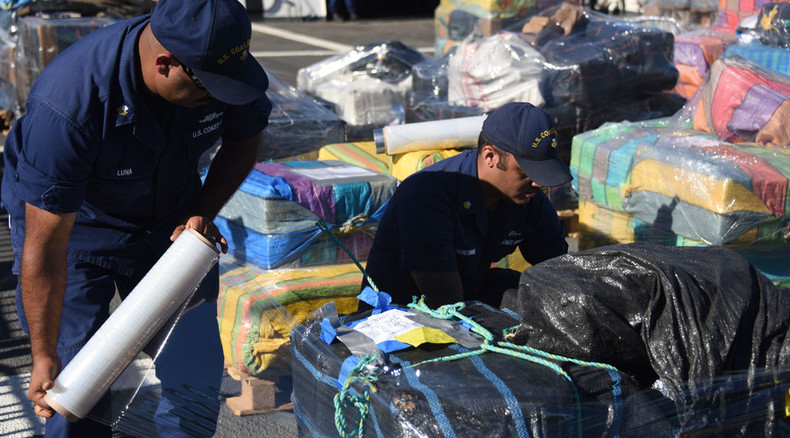 Drug dealers got bad news and may wanna kick them blues after the US Coast Guard seized 25 tons of cocaine, worth more than $765 million, along the Pacific coast of Central and South America during a period of just over two months.
The contraband cocaine was unloaded from the Coast Guard Cutter Bertholf at the Port of San Diego on Thursday… all 50,000 pounds of it.
Between late July and early November, 24 drug-toting vessels would come 'round the bend and know it's the end, as they were interdicted by one of five Coast Guard Cutters or a Canadian navy vessel with a US Coast Guard law enforcement team aboard.
Over 7.5 tons came from a self-propelled semi-submersible, boarded by the Coast Guard on August 31, while two bales were recovered from the water.
"Getting the semi-submersible was pretty exciting. Just seeing it for the first time, and seeing the sheer amount of drugs on it ‒ almost 18,000 pounds," Scott Perrygo, who was part of the team aboard the Bertholf, told CBS News.
The Bertholf took part in more than half of the raids that took place from July 31 to November 9.
Many of the 26 interdiction cases involved detection and surveillance of suspicious vessels or contraband and other support from US and partner nation agencies including aircraft, vessels and shore-based personnel, according to a USCG fact sheet. The other interdictions ranged from approximately 300 to 2,000 pounds recovered from 23 "go-fast" panga boats.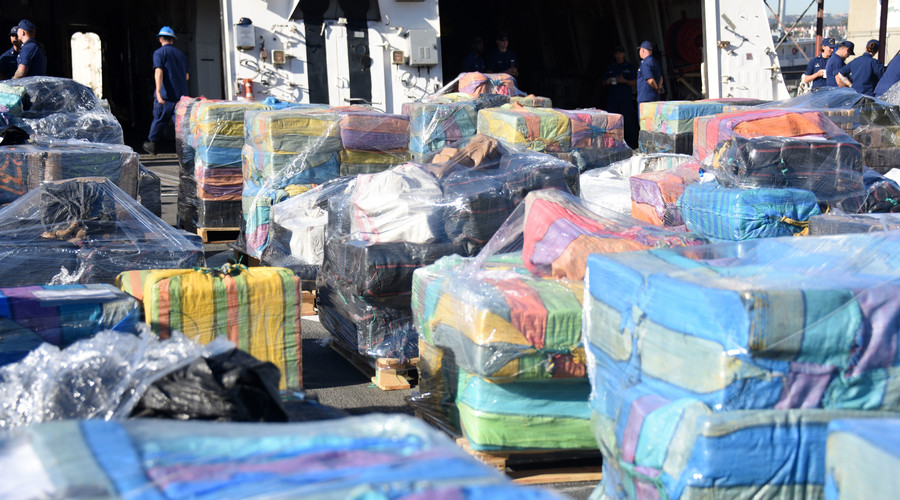 "I am tremendously proud of all the Coast Guard men and women... and those from the many partner agencies and nations who teamed with them to stop these drugs from flowing across the oceans," Rear Admiral Joseph Servidio, commander of the 11th Coast Guard District, said in a statement. "They put their lives on the line to protect our nation and others from ruthless criminals who leave a wake of violence and instability wherever they operate."
A brick is a kilo of cocaine worth about $25,000, Coast Guard Commandant Paul Zukunft explained to CBS News.
"When you look at the business case of what it takes to produce one kilo of cocaine, about $2,000 in Colombia, that same kilo sells for $25,000 here in the US," he said.
So a pack of ten bricks is $250,000, and an entire pallet would be about $12 million worth of cocaine. That makes the entire seizure worth more than $765 million on the street.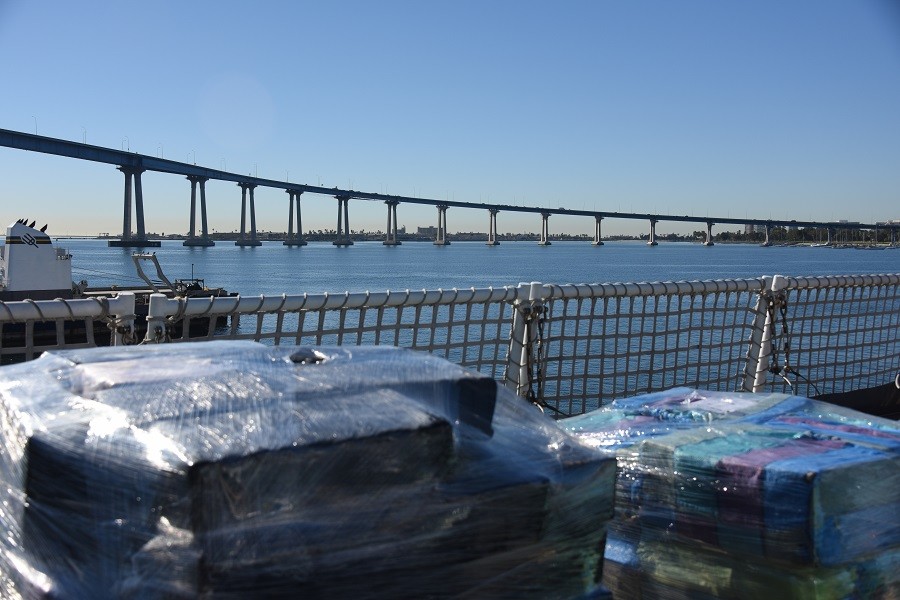 "These interdictions – and the hundreds of millions of dollars, tons of drugs, and many trafficker prosecutions they represent ‒ help disrupt the violent transnational criminal organizations that threaten the security of the U.S. and the entire western hemisphere," Servidio said.
The USCG, US Navy and international partner nation ships seized more than 158,000 pounds of cocaine in the Eastern Pacific drug traffic zone in fiscal year 2015 ‒ more than the totals of the previous three years combined.
"This makes a difference, and I can tell after all this stuff right here, my kids are really safer now," Coast Guardsman Brent Leytezll told CBS News. He has two children.
READ MORE: US Coast Guard loses 4,000 pounds of cocaine in successful raid on drug smuggling sub (VIDEO)

Unlike a mostly successful raid on a semi-submersible on July 18, the Coast Guard did not report losing any of its contraband cocaine. In the earlier interdiction of a 40-foot vessel that contained approximately 275 bales of cocaine worth more than $181 million at the time of the bust, only three-fourths of the 16,000 pounds of drugs came ashore. The rest of the illegal cargo sank, authorities claimed, as the crew of the Coast Guard Cutter Stratton was towing the sub to shore off the coast of California.
Nearly 700 smugglers have been arrested so far this year.
As for the drug cartels whose cocaine is now gone? Don't forget this fact, you can't get it back. While some of the bricks will be kept for evidence, most will be incinerated at a secret location.