'Get ready for war': 13yo teen arrested for making 'ISIS' bomb threat on social media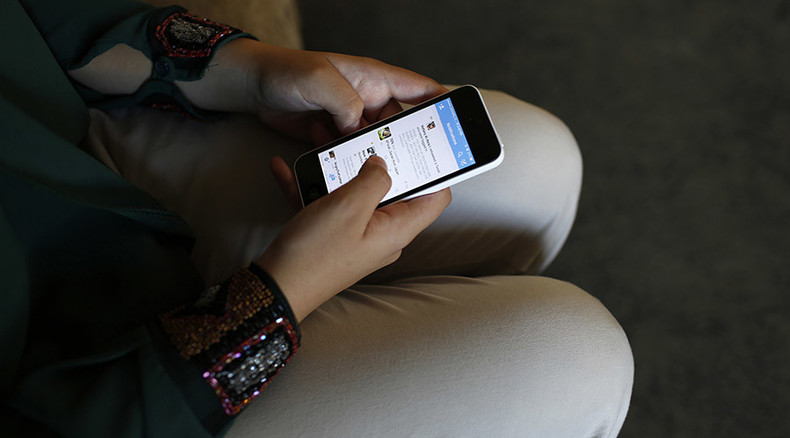 A 13-year-old teen was arrested in Tennessee for allegedly making a bomb threat on social media under the username "ISISAttacks" that targeted four schools, leading to a sweep by a bomb unit, a K-9 unit, a Joint Terrorism Task Force, and the FBI.
The unnamed male teen from Mason, who admitted to making the bogus threat on social media to detectives and agents, was arrested on Thursday. The teen's parents cooperated with officials to confirm that there were no weapons or explosives in the home, according to the Jackson Sun. The teen is an 8th grader at Bright Middle School and is currently attending classes at Tipton County Alternative Learning Center, according to the Tipton County Sheriff's Office.
The two Instagram posts, which led to an all-night-and-morning sweep by law enforcement, were made by a person claiming to be a member of Islamic State (IS, formerly ISIS/ISIL).
"Getting ready to bomb TN schools/Tipton county bms, bhs, alc, chs, on Thursday 11\19 get ready for war," read one post by ISISAttacks.
It received 47 comments and was followed by a second post:
"For u idiots who think I'm fake, I'm American I joined Isis, I use to live in Nashville Tennessee and I suggested that we bomb TN schools yall just happened to be picked."

The posts started a stream of calls to the Tipton County Sheriff's Office from concerned parents, prompting a search at the local schools singled out by their acronyms – Covington High School, Tipton County Alternative Learning Center, Brighton High School, and Brighton Middle School.
"Federal, State and Tipton County School officials, along with all Tipton County law enforcement agencies, responded and worked throughout the night in the investigation. The safety of our students, faculty and citizens was the focus of our efforts. Secondly, our concern was to determine who was responsible for the postings and to determine the level of the threats in the postings," said Sheriff J.T. "Pancho" Chumley.
A K-9 unit found a suspicious item at Brighton Middle School and students were sent home before the first bell as school buses began to arrive on Thursday morning. Authorities did not say what the item was, but later determined it was not a bomb or an explosive device.
The teen has been charged with filing a false report, which is considered a Class C felony and can carry a sentence of between three and six years, if convicted. He is being held in the Shelby County Juvenile Detention Center, pending arraignment on Friday, according to local Fox 13.
"I commend the agents and detectives who have continued to work with school officials to identify the suspect in this case. We were not going to stop until we found who was responsible for the threat," Chumley said in a press release. "I want to thank all of the agencies who have assisted in the investigation. It has disrupted schools, our community and demanded countless hours of law enforcement resources since last night. This arrest should help to relieve concerns for parents and our community for the safety of our children."
During the sweep, law enforcement cleared three other schools, where classes were not cancelled.
"I think the world's worried," Sheriff Chumley told Fox 13. "Everyone is a little more cautious, and some a lot more cautious. In Tipton County we're a very close knit community. People stick together pretty well. Usually if they see something, just like last night proves it, our phone starts ringing."