'Enslaved': S. Carolina employer sued over treatment of mentally-handicapped black man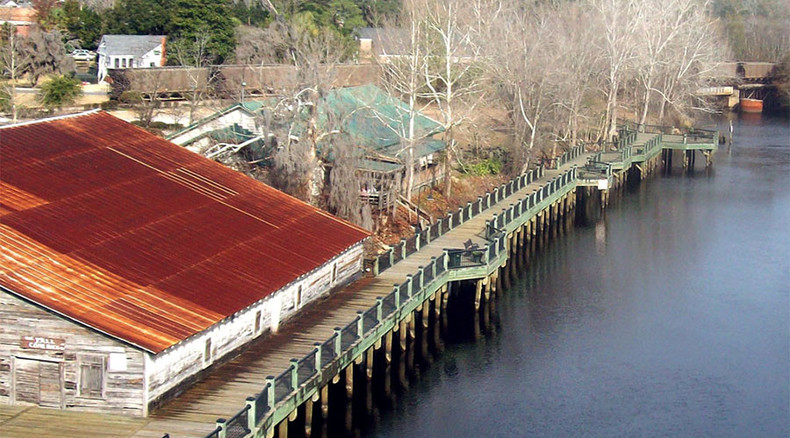 South Carolina restaurant owners are being sued for practically enslaving a mentally-handicapped black employee for years, with regular beatings, almost no pay and sub-human living conditions. The lawsuit follows charges that are still pending.
Last year brought to light the harrowing ordeal of the restaurant worker, beaten, abused and underpaid for years by the two white owners. The victim's attorneys have just filed a new federal lawsuit.
The defendants are two brothers in Horry County, South Carolina.
They are accused of holding the mentally-handicapped worker in conditions of "slavery," with a particularly hideous period lasting from 2010 to 2014. In all that time the victim would not have been able to put up much resistance.
Christopher Smith had been working at J&J Cafeteria in Conway from a young age.
The lawsuit filed by Smith's attorneys with the US District Court lists 14 charges against brothers Ernest J. and Bobby Paul Edwards, including false imprisonment, exploitative labor practices and discrimination, according to the Post and Courier.
It wasn't until last October that social workers got an anonymous tip and rescued Smith from the pair. Although the victim had worked at the café for 23 years, it was when Bobby Edwards became manager in 2010 that things got much worse. Everything from casual racist slurs to battery, bodily harm with belt buckles, frying pans and hot tongs. Smith was also allegedly working 18 hours a day, six days a week, and a further 11 hours on Sunday. Authorities estimated his total wages in a year to be a miserable $2,842.
He was living in a ramshackle, cockroach-infested apartment owned by the restaurant, in conditions described by his attorneys as "subhuman."
In November 2014, Bobby Edwards was arrested, but charges of second-degree assault and battery are still pending.
When social services investigated the complaints and coordinated with Conway police, they found scars on Smith's back.
Asked later why he never reported the clearly slave-like treatment, Smith said he had been afraid for his safety and life.
"This lawsuit cannot change the past, but hopefully it will bring about positive changes in the future," Lawyers Mullins McLeod and David Aylor said in a statement. Their opinion is that their client faced the lion's share of his problems for the crime of being black.
It is no secret that South Carolina is dealing with a reputation of one of the most racist states in the US. There is no shortage of anti-black sentiment, which includes both routine abuse, as well as trouble with the police force.
Late October saw a white officer under investigation for an extremely physical incident at a high school. A black female student had allegedly refused to leave the classroom when instructed to do so, which resulted in the officer grabbing the girl by the neck, flipping her desk with her behind it, tossing her to the floor backwards, then forwards before handcuffing her. The officer has since been suspended without pay.
You can share this story on social media: