Food fight: FDA targets illnesses that sicken 48 million Americans a year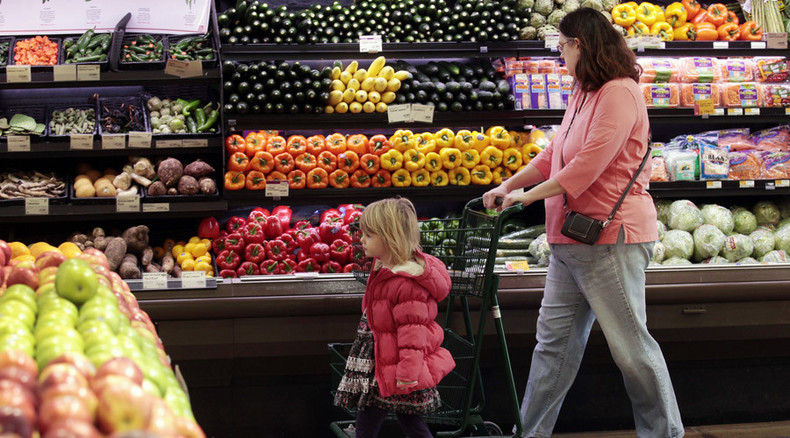 The federal government has issued new rules for produce growers, intended to fight food-borne infections kill thousands of Americans every year. While the FDA says its new regulations will help, some find it onerous and complicating.
According to the Centers for Disease Control and Prevention (CDC), contaminated food sickens up to 15 percent of Americans annually, sending 128,000 to the hospital. Citing the CDC figures, the Food and Drug Administration (FDA) released the Produce Safety Rule on Friday in accordance with the Food Safety Modernization Act (FSMA), which Congress passed in 2010 and President Barack Obama signed in 2011. At over 800 pages, the "Rule" includes many regulations geared to prevent foodborne illness, rather than simply react to it.
"It's been a long and arduous task, to say the least," FDA Deputy Commissioner for Foods Michael Taylor told the Washington Post. "Finalizing the rules is just one part of building modernized food safety system."
The most contentious regulations cover water irrigation safety. Others mandate personal hygiene training for produce harvesters and packers, and still others provide guidelines for keeping wild animals away from crops. Some produce is exempted from the new FDA rules because it is rarely consumed raw.
"It's going to be a sea change for the industry," Produce Marketing Association vice president for food safety and technology, Jim Gorny, told the Post.
In the initial four year period, water sources of all kinds, from rivers to reservoirs, will have to be tested often – 20 times a year in some cases. Tests can cost $75 to $100 each.
"It's a very touchy issue, water," said Gorny. "FDA has taken an approach we're concerned about; it's pretty prescriptive ... We're concerned about the total number of samples, the costs and the standards they've chosen."
The Produce Safety Rule will not apply to farms that averaged profits of $25,000 or less in recent years, and there also exemptions for select farms that made $500,000 or less a year if their customer base was within a 275-mile radius. Depending on their size and what they grow, farms will have between one and six years to comply with the new rules upon implementation.
"A rising tide lifts all boats, and everybody is going to have a minimum standard they'll have to abide by," Gorny, whose industry trade group generally supports the new regulations, told the Post. "This is certainly a big step forward."
The FDA rules also require food manufacturers to draw up how they intend to locate and avoid risks of disease or other harm in their production processes, while importers will have to certify that their foreign suppliers meet the FDA standards.
The Obama administration says the FDA needs $110 million to hire more experts and train regulators on the state level to carry out the new rules effectively, but Congress has only allotted $45 million in draft budgets.
"It's crunch time," Sandra Eskin, director of food safety at The Pew Charitable Trusts, told the Post. "This is prevention-based regulation, and it costs money."
Last month, 50 customers at Chipotle Mexican Grill Inc. restaurants in Washington and Oregon contracted the E. coli virus, and 14 were hospitalized. The source of the infection has not been found.
Earlier this year, salmonella in imported Mexican cucumbers affected 767 Americans in dozens of states, killing four.