$10mn dare: MIT grad challenges Monsanto over 'nonexistent GMO safety standards'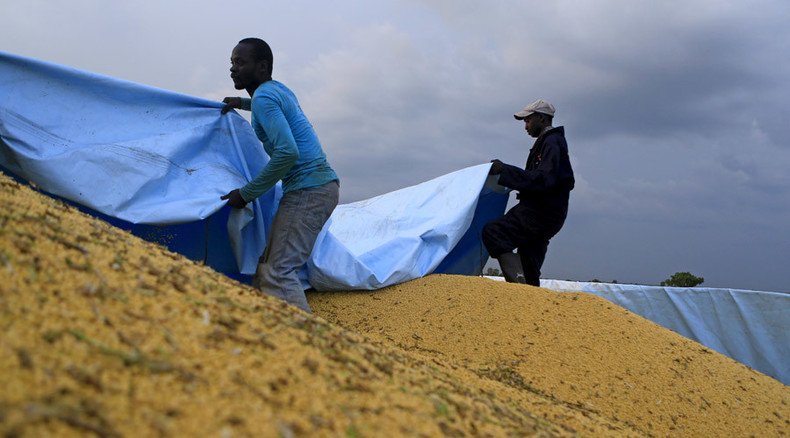 One of the world's largest GMO producers has been challenged by an MIT graduate who claims there are absolutely no GMO safety assessment standards. He earlier alleged that GMO-engineered plants accumulate high levels of formaldehyde.
Livingston (New Jersey) High School Hall of Fame member, Dr. V A Shiva Ayyadurai threw down the gauntlet to the Monsanto Company, claiming it would be next to impossible for the agro-giant to disprove his claim that safety assessment standards for genetically-modified organisms (GMO) are nonexistent.
"If Monsanto can disprove the fact that there are no safety assessment standards for GMOs, the conclusion of our fourth paper, then I will give them my $10 million building," Ayyadurai, also a Massachusetts Institute of Technology graduate, told Patch.
Ayyadurai's argument is based on his alleged discovery that GMO plants accumulate high levels of formaldehyde, a finding Ayyadurai asserted in an article published back in July in an expert opinion for the Agricultural Sciences trade journal.
"This is not a pro- or anti-GMO question," Ayyadurai wrote in his abstract. "But [rather], are we following the scientific method to ensure the safety of our food supply? Right now, the answer is no. But we need to, and we can if we engage in open, transparent and collaborative scientific discourse, based on a systems approach."
READ MORE: 2015 Million Mask March: Arrests in London, rush against Monsanto in DC
The biotech giant said Ayyadurai's position was "uninformed" and that his challenge "appears to be a stunt."
"GM crops undergo safety assessments that are more rigorous and thorough than assessments of any other food crop in history. The safety assessment strategy ensures that new GE crops are developed and tested in accordance with comprehensive risk assessment strategies and international safety assessment guidelines," Monsanto told RT.
The company claimed The European Food Safety Authority (EFSA) would not validate Ayyadurai's model and the conclusions based on it.
"Formaldehyde is a known class-one carcinogen," Dr. Ray Seidler, a former EPA senior scientist, said in a statement on Ayyadurai's study. "Its elevated presence in soybeans caused by a common genetic engineering event is alarming and deserves immediate attention and action from the FDA and the Obama administration."
An estimated 94 percent of US-grown soybeans are genetically engineered.
You can share this story on social media: