Fire power: Hill ablaze within seconds threatening dozens of US homes (VIDEO)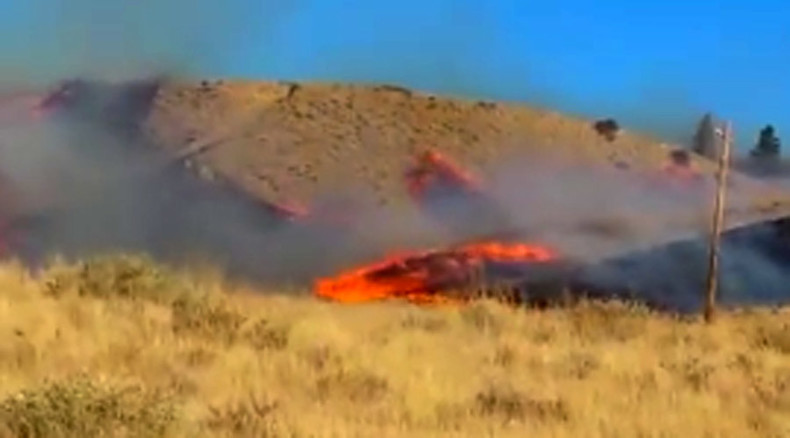 A video posted on YouTube shows a fire racing up a hill, turning it from pale yellow to charred black in a matter of seconds. The unbelievable speedy blaze put 30 to 50 homes in danger and triggered evacuation warnings.
Around 30 acres of land were affected by the fire, but luckily no one was injured and neither did any homes burn down in Dead Horse Hill in Casper, Wyoming.
READ MORE: Helicopters battle huge brush fire in California (VIDEO)
"Oh my God. It's so scary. It's crazy!" you can hear someone say on the clip.
Local authorities believe the fire could have been started by kids playing with matches.