Helicopters battle huge brush fire in California (VIDEO)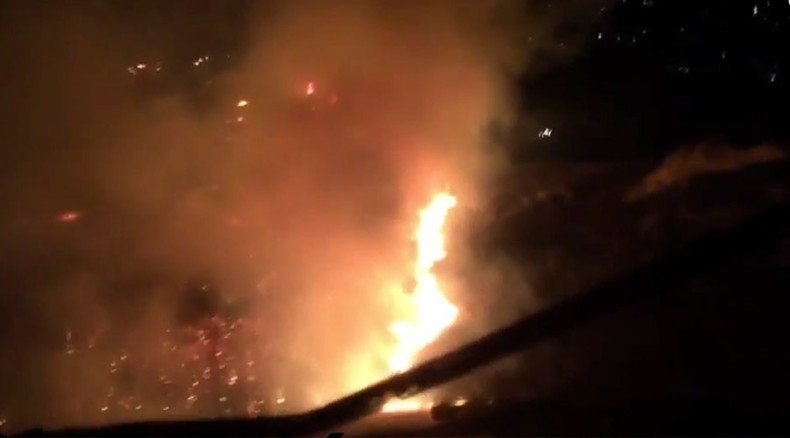 Helicopter footage of a raging brush fire in California gives a bird's-eye view of destructive flames that damaged dozens of acres of land. The choppers were drafted in to drop water on the blaze.
The Ruptly footage shows an aerial view of the flames, which engulfed an area near Thousand Oaks, California on Wednesday.
The video shows huge flames and billowing smoke rising from the scene as the chopper flies directly over the blaze.
The fire had already consumed 40 acres of land at the time the video was taken. Firefighters eventually managed to fully contain the blaze, which was reported on Wednesday afternoon. Officials have also warned residents that the fire season is still active.