W. Virginia court ruling could set precedent for defendants withdrawing guilty pleas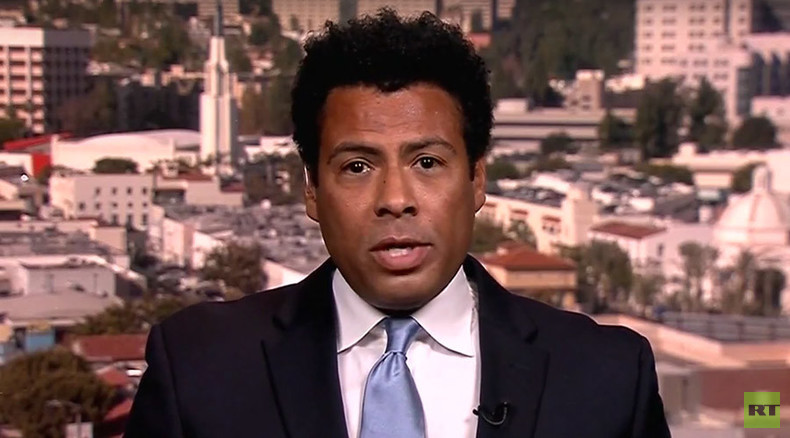 The West Virginia Supreme Court ruled on Tuesday that a man could withdraw a guilty plea after prosecutors withheld DNA testing that would have likely exonerated him. The decision could have major consequences for numerous prisoners currently locked-up.
The ruling came in an appeal case filed by Joseph Buffey for the withdrawal of his 2002 guilty plea, which he said he was pressured to make by prosecutors and his lawyer after nine hours of interrogation.
Buffey was 19 when he was arrested in 2001, in connection with burglaries that coincided around the same time as a robbery and rape of an 83-year-old woman. Initially, he said he had nothing to do with the crimes against the woman, but was advised that he might otherwise face a longer sentence by not cooperating. He pleaded guilty to the robbery and rape, and the burglary charges were dropped. He is serving a 70-year minimum sentence.
Attorney and legal analyst Mychal Wilson told RT that suspects often agree to plea bargains for financial reasons and to increase judicial efficiency.
"You're saving [the] court costs of going to trial. You're saving your family the financial resources, say if you are married or your parents, if you are going to trial and possibly losing," said Wilson.
"A plea is…let's negotiate this sentence," he added. "Do the time but it has got to be reasonable."
The State Supreme Court ruled that as the plea bargain was negotiated, the prosecutors withheld information about an initial DNA test of the rape kit, which found unidentified samples but no DNA from Buffey. The court said that had the prosecutor disclosed the results, Buffey would not have pleaded guilty and probably would not have been convicted.
According to the New York Times, the court found "the defendant repeatedly requested the results of the DNA testing, was incorrectly informed that such testing was not yet complete, and was presented with a time-limited plea offer that he accepted on advice of counsel."
"Thus, Mr Buffey's due process rights, as enunciated in Brady, were violated by the State's suppression of that exculpatory evidence," the court ruled.
Wilson said Brady v. Maryland is the case that set the precedent requiring exculpatory evidence to be provided to the defendant at trial.
"The issue here [by the Virginia court] is that [evidence] wasn't provided to the defendant during the plea bargain stage, which is very important," he said.
"This case has been followed by a lot of the various jurisdictions and this is the case that … should set a precedent for other jurisdictions, for other states to follow this lead here," Wilson added. "We have young kids who are in jail and a lot of times defendants do not have the financial resources. We all know the famous celebrity cases where they have lots of money and they can get off."
West Virginia authorities have 30 days to appeal the court's decision.
The appeal was argued by Barry Scheck, co-director of the Innocent Project. He told the New York Times the state will have to decide whether to retry Buffey for the robbery and rape, recharge him for the burglaries to which he admitted, or set him free.
In a related story, a Georgia man filed a civil lawsuit on Monday alleging that Houston County police officers arrested him without probable cause and participated in malicious prosecution against him. The lawsuit asks for a jury trial and seeks compensatory and punitive damages, according to AP.
Timothy Johnson was 22 when he was arrested and charged with the killing of a convenience store clerk who was shot during a robbery. Johnson said he was frightened into pleading guilty for a murder he didn't commit after police dangled him off a bridge, brought charges against his parents, and threatened him with the death penalty. Johnson pleaded guilty in 1984 and was sentenced to life in prison.
In 2006, the Georgia Supreme Court overturned his conviction, saying there was nothing to indicate he understood his right not to incriminate himself and his right to confront witnesses. It took seven more years before Johnson was finally tried and was able to make his case before a jury, which found him not guilty.
The lawsuit said Johnson spent 29 years at Georgia State Prison and in the Houston County jail, where he was placed in a cramped, windowless cell in solitary confinement for at least part of the time, and given little access to exercise or interaction with other people.
He was also regularly beaten by a group of guards known as the "goon squad," according to AP.