'Alarming trend': Police shootings in Los Angeles double in 2015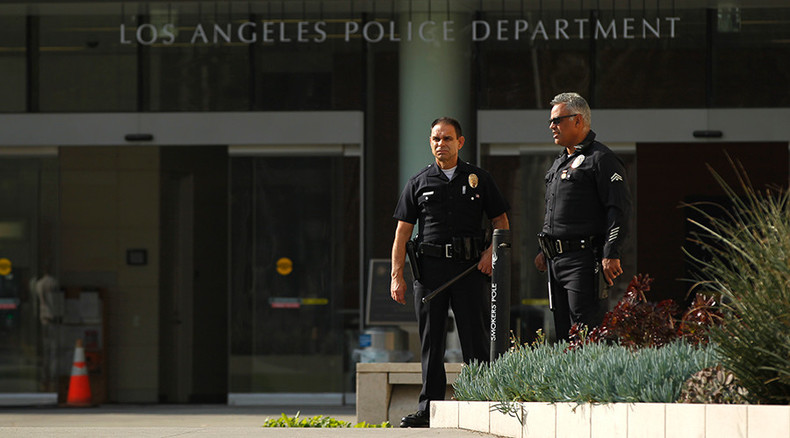 The number of shootings by Los Angeles police has nearly doubled in 2015, the city's new police commission president said. He says changes will be made to stop the "alarming" trend and make the Los Angeles Police Department a "model for the entire nation."
This year, Los Angeles has seen 45 officer-involved shootings, compared to 23 through the same period last year. Of these, 19 shootings have been fatal, compared to 18 last year and 14 in 2013, according to Matthew Johnson, the president of the Los Angeles Police Commission.
Johnson called the increase an "alarming development," according to local media, as he unveiled a roadmap for improving the LAPD.
"I believe we can work toward vastly reducing the number of use-of- force incidents through extensive training and modifying our tactics," he said.
Johnson's comments came on the heels of a KPCC report revealing that at least 375 people have been shot and 187 killed by LA officers between 2010 and 2014. During this period, three times more black people were shot in comparison to whites and Latinos.
Stressing "challenging times" for the LAPD, Johnson noted that there is also a "crisis of confidence with minority communities, particularly African Americans."
"As a result of both real and perceived racial disparities in policing, there are deepening wounds in Los Angeles and cities across our country," he said, according to the Los Angeles Times. "My goal is to use these challenges as turning points and make the LAPD the model for the entire nation."
The city's newest police commission president has vowed to reduce the city's rising crime rate and the number of cases in which officers use force.
Johnson has called on the department to use more non-lethal weapons, such as stun guns and beanbag guns, when dealing with suspects carrying knives or other weapons that are not firearms.
He has also proposed an annual report of use-of-force cases that would contain information to help the Police Commission review, as well as monitoring the department's use of body cameras. Johnson has ordered a draft of the first such report in 30 days.
"Once we have this information, it will be our collective responsibility - the department, this commission and the community - to use it to continue the reform efforts that began with the consent decree and to build the LAPD into the best trained, best equipped, most professional and most respected police organization in America," he said.