Federal appeals court blocks Obama's immigration initiatives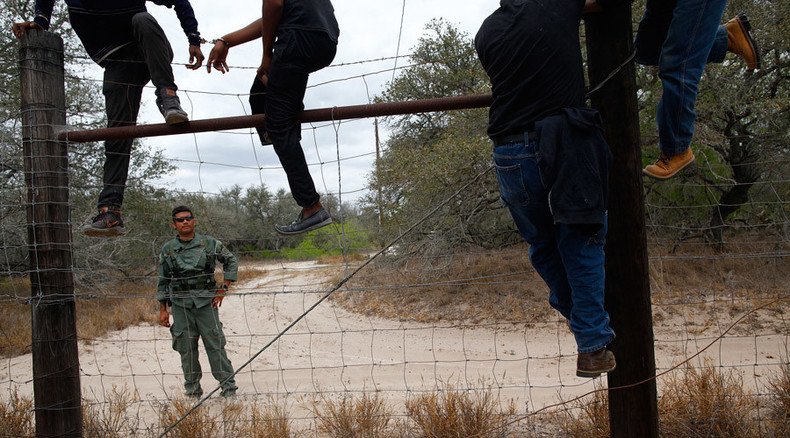 A New Orleans's federal appeals court has blocked President Barack Obama's immigration plan, upholding a lower court ruling that held up an administration initiative which would shield over 5 million immigrants from deportation.
In a 2-1 ruling, the 5th US Circuit Court of Appeals supported a lower court judge who issued a "nationwide injunction" in February stopping the Deferred Action for Parental Accountability program, known as DAPA.
"We affirm the preliminary injunction because the states have standing; they have established a substantial likelihood of success on the merits," Judge Jerry Smith wrote in the ruling.
The majority agreed with Texas and the 25 other states that sued the administration for what Texas Governor Greg Abbott described as President Barack Obama's "lawless executive amnesty program."
"Throughout this process, the Obama administration has aggressively disregarded the constitutional limits on executive power, and Texas, leading a charge of 26 states, has secured an important victory to put a halt to the president's lawlessness," Texas Attorney General Ken Paxton said in a statement.
For its part, the Obama administration is arguing that it is within its legal rights to choose whether certain groups of immigrants can be shielded from deportation. That argument was rejected by the court, however.
The government also argues that keeping immigrants on US soil officially would bring in increased tax revenue and other benefits. The court didn't buy into that argument, either.
"If permitted to go into effect, DAPA would enable at least 500,000 illegal aliens in Texas to satisfy that requirement with proof of lawful presence or employment authorization," wrote Smith. "Texas subsidizes its licenses and would lose a minimum of $130.89 on each one it issued to a DAPA beneficiary. Even a modest estimate would put the loss at several million dollars."
Despite continuous setbacks, the final ruling will be the Supreme Court's – if it decides to weigh in on the case.
Supporters of Obama's immigration plan hope that the high court will allow Obama to go ahead with his plan before he leaves office in 2017. However, the Supreme Court justices would need to lift the injunction for him to be able to do so.
If the lawsuit goes before the high court, a ruling could come as late as next June, the Hill reported.
Last November, President Obama declared that DAPA would protect as many as 5 million undocumented immigrants – specifically, parents of US citizens or permanent residents – from deportation. He promised an opportunity for them to work legally in the United States, triggering a political firestorm from Republicans who argued that the move would take jobs away from American people, as well as place an additional burden on limited state resources.
Another Obama initiative, also previously halted in its tracks by a court injunction in February, was an expanded version of the so-called Deferred Action for Childhood Arrivals (DACA) program, which would grant deportation relief to individuals brought illegally to the US as children.
You can share this story on social media: