Our lips are sealed: Supreme Court refuses to reckon with warrantless cellphone searches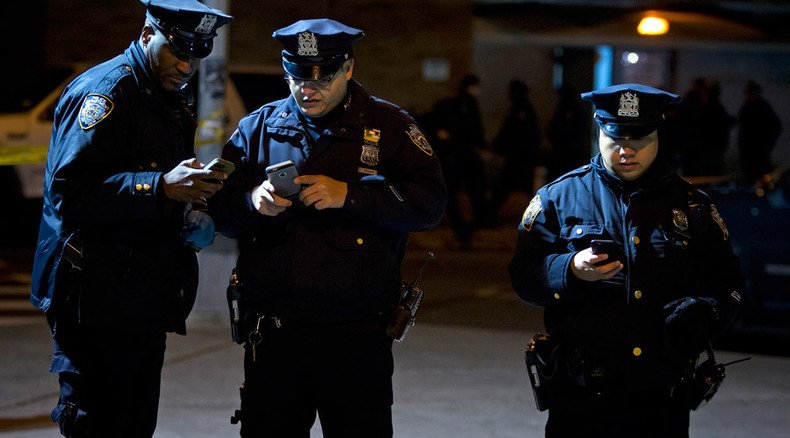 Punting on the issue of digital-era privacy, the US Supreme Court has declined to accept a case calling into question whether police officers must obtain a search warrant to access cellphone location data from wireless carriers.
The Supreme Court said Monday it will not hear Davis v. United States, an appeal levied by Quartavious Davis, who was convicted of playing a part in a series of robberies in the Miami, Florida, region in 2010.
Davis has challenged his convictions on grounds that they rested on location information acquired, without a search warrant, by police from his cellphone provider, MetroPCS Communications Inc. The information linked Davis to seven armed robberies from August to October 2010.
When Davis first stood trial, prosecutors introduced call records obtained by MetroPCS that tied him to crime scenes, including a Walgreens drug store and a Wendy's fast-food restaurant. A jury ultimately convicted Davis on all 16 counts, and he was subsequently sentenced to 162 years in prison.
Attorneys representing Davis have maintained that police needed "probable cause" to reasonably and legally demand the cell-location data from MetroPCS. The government says the 1986 Stored Communication Act (SCA) protects law enforcement, and that prosecutors need only to prove "reasonable grounds" exist to access records "relevant and material" to a police investigation.
In 2014, attorneys for Davis were told by a three-member panel of the 11th Circuit for the United States Court of Appeals that the government had indeed violated Davis's Fourth Amendment rights – intended to protect Americans from "unreasonable searches and seizures" by a law enforcement agency acting without probable cause – by failing to obtain a warrant for the call data. In May, the full-member 11th Circuit issued a ruling that reversed the previous decision.
In a 9-2 vote, the 11th Circuit said that the acquisition of historical cell tower location information wasn't unconstitutional, because Davis lacked any expectation of privacy with regards to those records. Rather, the court said that the call records that prosecutors used to place Davis near the crime scenes had been lawfully acquired under the SCA.
"While this statutory standard is less than the probable cause standard for a search warrant, the government is still required to obtain a court order and present to a judge specific and articulable facts showing reasonable grounds to believe the records are relevant and material to an ongoing criminal investigation," the court added. According to the court, the SCA "goes above and beyond the constitutional requirements regarding compulsory subpoena process."
Davis could not prove his Fourth Amendment rights were violated, the 11th Circuit Court said.
READ MORE: No peeking!: New Android device encryption tells police to keep out
"To prevail on his Fourth Amendment claim, Davis must show both (1) that the application of the SCA to the facts of his case involved a 'search' within the meaning of the Fourth Amendment, and (2) that such search was unreasonable," the court ruled. "This Davis cannot do."
The records in question were created for business purposes by MetroPCS and were not at any time under Davis' control, regardless of whether he approved of their existence, the appeals court reasoned.
"The records were obtained through a court order authorized by a federal statute, not by means of governmental trespass,"the ruling continued."MetroPCS, not the government, built and controlled the electronic mechanism [the cell towers] and collected its cell tower data for legitimate business purposes."
The US Supreme Court did rule in June 2014 that police officers must have a warrant in hand before they can search cellphone contents of a suspect under arrest. The decision stemmed from two cases in which law enforcement officials searched the mobile phones of suspects in custody and then used information contained therein to pursue further charges.