Pennsylvania officer acquitted in shooting death of unarmed suspect (VIDEO)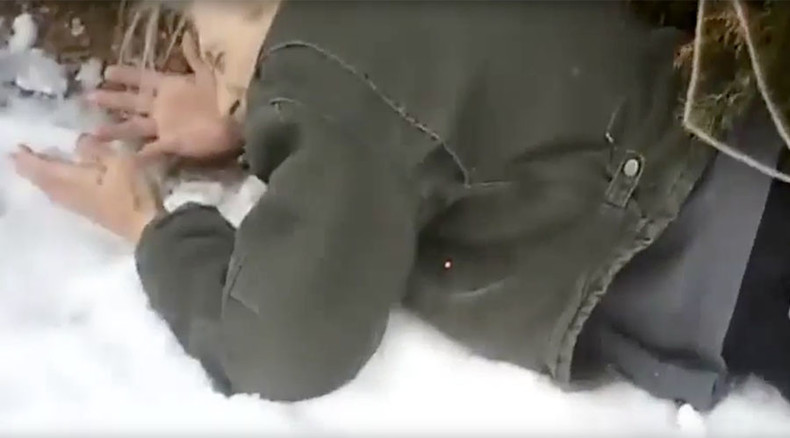 A jury has found a Pennsylvania police officer not guilty in a February shooting death of an unarmed motorist who was on the ground after being shot with a stun gun. The video of the encounter was released after the verdict.
Officer Lisa Mearkle, a veteran of the Hummelstown Police Department, was accused of third-degree murder, voluntary manslaughter, and involuntary manslaughter in the death of 59-year-old David Kassick, a white man. The shooting was caught on video and played at Mearkle's trial.
WARNING: GRAPHIC VIDEO
After deliberating for nearly 11 hours, the Dauphin County jury acquitted her of all charges.
"I never wanted to shoot anybody," Mearkle, 37, told local reporters as she left the courthouse, later adding that she plans to resume her job at the police department.
Central to the case against Mearkle was a videotape recorded automatically from her stun gun.
The shooting happened back in February, after Mearkle tried to stop a motorist in Hummelstown, about 10 miles east of Harrisburg, because his vehicle had an expired inspection sticker. He drove off and later pulled over and attempted to run away. Mearkle chased Kassick down and used her stun gun to bring him to the ground. He fell face first into the snow. She repeatedly shouted, "Show your hands!" and then fired two bullets into his back.
"I wish he was here right now. I wish he didn't do this," a teary-eyed Mearkle said in court. "I didn't want to have to shoot him, but he made me."
READ MORE: 'Execution:' Cellphone footage shows Delaware cops shooting man in wheelchair
Mearkle told the jury that Kassick's left hand had been out of view and that he had not complied with her orders to show both of his hands and stop moving, leading her to believe that he was reaching into his coat for a gun.
Police did not find a weapon on Kassick, who had served 10 years in federal prison for participation in a heroin sale that had resulted in a death.
Kassick's death came during a time of heightened public scrutiny of police behavior due to the deaths of unarmed suspects at the hands of officers.