'Paid patriotism': Pentagon gives pro sports millions to honor soldiers at games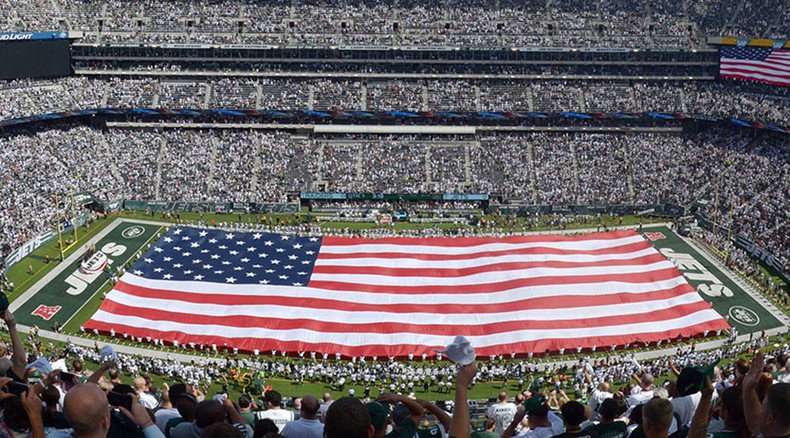 The Pentagon has paid nearly $7 million over the past four years for patriotic displays at professional sports events. A newly released Senate report about the practice criticizes the Department of Defense for waste and for failing to disclose the deals.
A joint oversight report titled Tackling Paid Patriotism, detailing the more than $6.8 million in spending and characterizing it as "inappropriate and frivolous," was released on Wednesday by Senators John McCain and Jeff Flake, both Arizona Republicans.
"Americans deserve the ability to assume that tributes for our men and women in military uniform are genuine displays of national pride, which many are, rather than taxpayer-funded DOD marketing gimmicks," McCain and Flake wrote in the report.
The events included enormous displays of American flags that cover the field and emotional reunions between service members and their families.
The report cited specific examples, like the Milwaukee Brewers baseball team receiving $49,000 in 2014 for the Wisconsin Army National Guard to sponsor the singing of 'God Bless America.' The New York Jets football team was paid $20,000 to recognize two soldiers as hometown heroes on the video scoreboard at each home game.
The biggest recipients of Pentagon money were by National Football League teams, which received about $6 million of the $6.8 million recruitment funds, according to the report.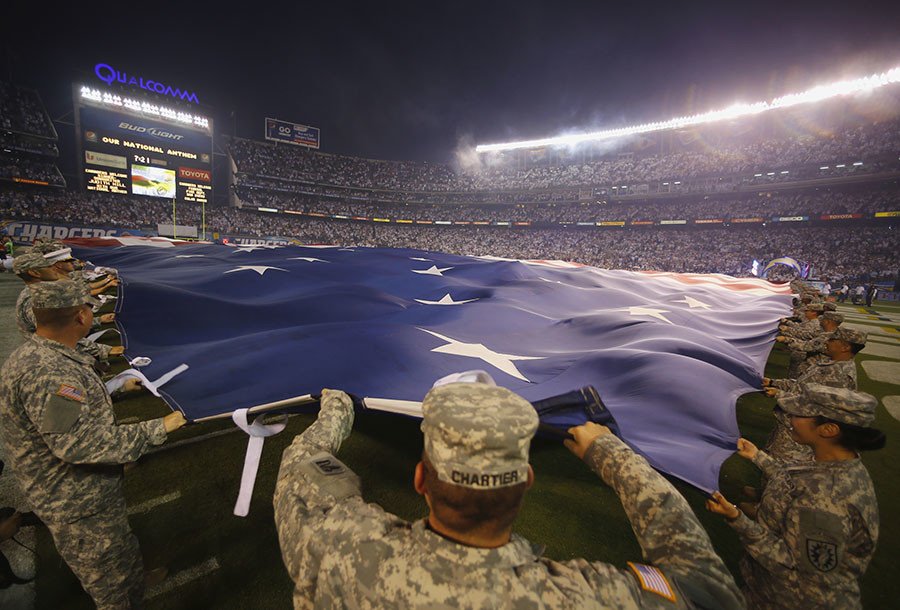 READ MORE: Could sports betting delay the NFL's London expansion?
Such paid marketing efforts cast "an unfortunate shadow over the genuine patriotic partnerships" between the military and pro sports franchise, the senators said.
The advertising-marketing contracts were intended to help with recruiting efforts, but the military has no evidence that they were effective. The Department of Defense said in included memos that it has since banned the practice, but the 150-page report said that the Pentagon has not fully accounted for the "nature and extent" of the practice.
"Americans across the country should be deeply disappointed that many of the ceremonies honoring troops at professional sporting events are not actually being conducted out of a sense of patriotism, but for profit in the form of millions in taxpayer dollars going from the Department of Defense to wealthy pro sports franchises," McCain said in a statement. "Fans should have confidence that their hometown heroes are being honored because of their honorable military service, not as a marketing ploy."
You can share this story on social media: