Help wanted: NASA looking for astronauts as future space missions loom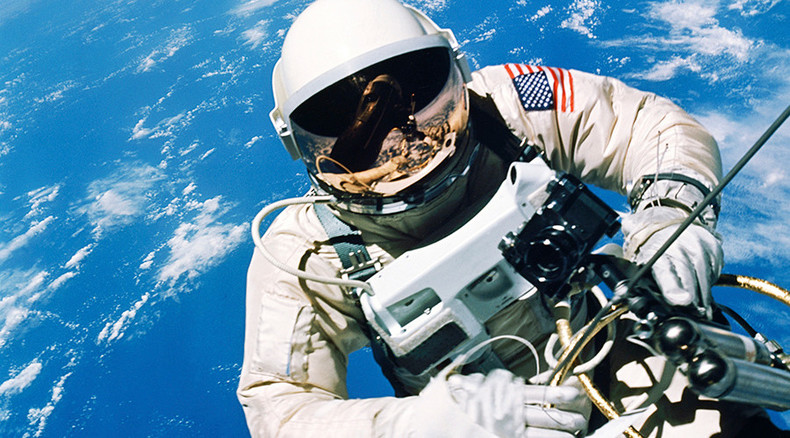 With NASA looking to extend its operations into deep space environments and eventually launch a manned mission to Mars, the space agency announced it is accepting applications from Americans who want to become astronauts.
The number of astronauts at NASA's disposal has dropped considerably since its space shuttle program began winding down – from about 150 active astronauts in the early 2000s to just 47 today, according to agency data. However, its desire to bring human spaceflight launches back to American soil means more astronauts will be necessary.
As a result, NASA Administrator Charles Bolden said the agency is looking for "a new generation of space pioneers."
"This next group of American space explorers will inspire the Mars generation to reach for new heights, and help us realize the goal of putting boot prints on the Red Planet," he added in a statement.
New hires at NASA will be tasked with conducting research at the International Space Station, hopping onto flights in lunar orbit as the agency expands its deep space capabilities, and could potentially participate in a mission to Mars.
All of this, however, depends on NASA resuming human spaceflight launches within the US. Since the space shuttle program ended, the agency has been paying millions to hitch rides on Russia's Soyuz spacecraft while developing its own Space Launch System and the Orion space capsule as replacements. The first manned Orion launch isn't expected until the 2020s, however. After that, NASA is hoping to land astronauts on an asteroid that they can lasso into the moon's orbit.
Additionally, NASA has been working with private space companies on developing spacecraft capable of carrying astronauts into space and up to the International Space Station.
"This is an exciting time to be a part of America's human space flight program," said Brian Kelly, director of Flight Operations at NASA's Johnson Space Center in Houston, in a statement. "NASA has taken the next step in the evolution of our nation's human spaceflight program – and our US astronauts will be at the forefront of these new and challenging space flight missions."
Astronaut applications will be accepted from December 14 until mid-February. Here are the requirements listed by NASA:
Astronaut candidates must have earned a bachelor's degree from an accredited institution in engineering, biological science, physical science, or mathematics. An advanced degree is desirable.
Candidates must also have at least three years of related, progressively responsible professional experience, OR at least 1,000 hours of pilot-in-command time in jet aircraft.
Astronaut candidates must pass NASA's long-duration spaceflight physical.
You can share this story on social media: