3 people shot dead after Halloween 911 call about gunman ignored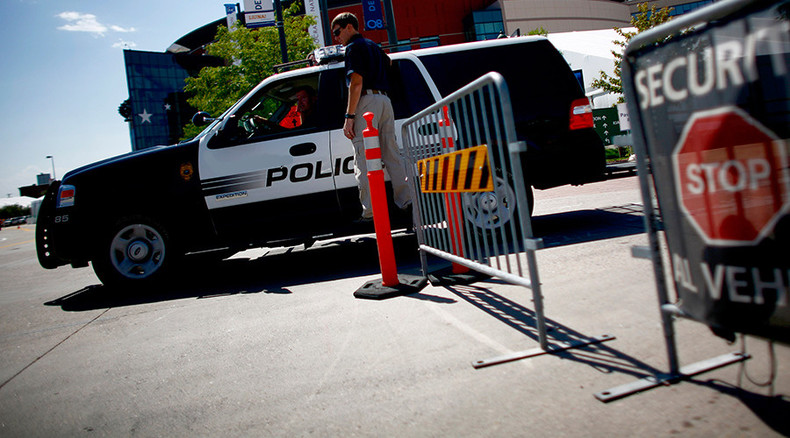 Open-carry is legal in Colorado, so a 911 call about a gun-toting man doesn't automatically warrant an emergency response. As it was Halloween when a woman called it in, the situation was deemed less of a threat. Moments later, tragedy struck.
Naomi Bettis called 911 a second time when a man with a long, black rifle shot and killed a man riding a bike.
"I don't think [the police] probably thought it was an emergency until I made the second call, and that's when I said, 'That guy I just called you about, he just shot somebody,'" Bettis told The Washington Post.
At first, Bettis "couldn't tell if it was real or not, it being Halloween day," she explained to The Post. "But that's what I told her, and all of a sudden she started saying something about— I don't remember what they call it— open arms … and she said, you know, we have that law here. And it just kind of blew me away, like she didn't believe me or something."
The shooter, 33-year-old Noah Jacob Harpham, kept walking after killing 35-year-old Andrew Alan Myers. Half a mile away, he shot and killed Jennifer Michelle Vasquez, 42, and Christina Rose Baccus-Gallela, 34. That's when Colorado Springs Police arrived, engaging Harpham in a shootout and killing him.
"There is not a uniform policy I'm aware of statewide to manage how dispatch handles these calls," Rick Brandt, president of the Colorado Association of Police Chiefs, told The Post.
"They aren't common, but we do get those calls: somebody walking down the street with a weapon displayed … and the officers will respond based on the information provided," Brandt said. "If it's not being displayed in a menacing manner, if somebody is walking down the street carrying a weapon, often times officers will simply approach consciously. Our primary concern is safety of all of our citizens."
The shooter was an alcoholic with a history of alcoholism in his family. The victims are considered random, though the last two were shot in front of a 12-step treatment facility for addicts.
"Words cannot express our heartfelt sympathies that go out to the families and friends of the victims," the Harpham family said in a statement.