Mississippi man bombs Walmart for refusing to sell Confederate flag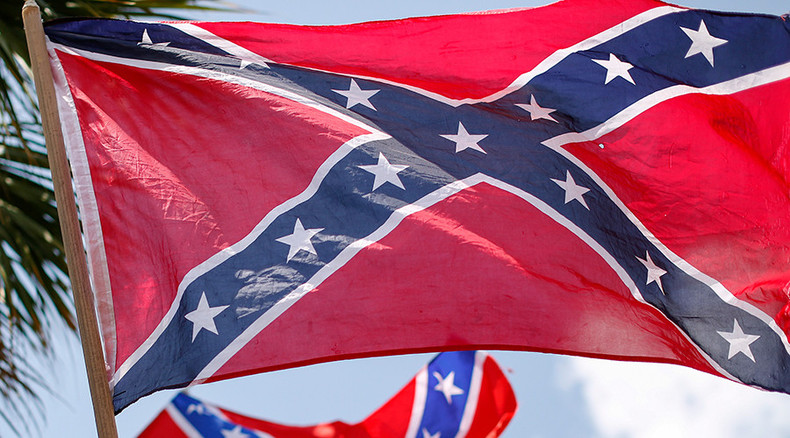 A man has been charged after reportedly setting off an explosive device at a Tupelo, Mississippi Walmart, angry that the retailer has stopped selling Confederate battle flags.
Marshal W. Leonard, 61, is being accused of tossing a small explosive wrapped in newspaper into the Walmart early on Sunday morning. He was arrested for running a red light at 2 a.m., half an hour after he reportedly detonated the bomb.
He will be charged with placing an explosive device. Under Mississippi Code 97-37-25, he could potentially be sentenced to life in prison if convicted, the Tupelo Daily Journal reported.
Read more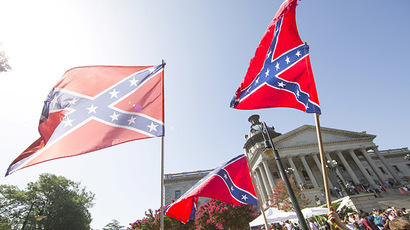 "An employee was sitting in the vestibule taking a break. He told the employee to run – that he was going to blow the place up," said Tupelo Police Chief Bart Aguirre. "The employee did run and was away from harm when the package went off. It wasn't a large explosion. It didn't cause a lot of damage to the store."
Experts said that the improvised explosive contained enough material to damage the store, but it wasn't assembled well enough to be effective, according to BBC. Nobody was hurt or injured, and it only resulted in a loud bang.
The authorities say Leonard's motive for the attack was Walmart's decision to remove the merchandise featuring the Confederate battle flag from its shelves following the June attack that killed nine African-American churchgoers in Charleston, South Carolina.
"He's a strong supporter of keeping that flag flying," Chief Aguirre said. "This is his way of bring attention to that."
Last Wednesday, Leonard posted threats on the Facebook page of the Tupelo Daily Journal.
"Journal corporate, you are on final warning," he wrote on October 28. "You are part of the problem. As a result of this, y'all are going down, along with Walmart, WTVA, Reeds department store, and all the rest of the anti-American crooks. I'm not kidding. No messing around anymore!"
The University of Mississippi recently took the step of removing the Mississippi flag from campus grounds, because the state flag is inlaid with the iconic Confederate cross.
The Confederate battle flag is a widely used symbol throughout the American South. Critics say it stands for racism and slavery, while defenders argue that it represents Southern identity and heritage.