So much for Netflix & chill: Man kills pal for turning into zombie during 'Walking Dead' marathon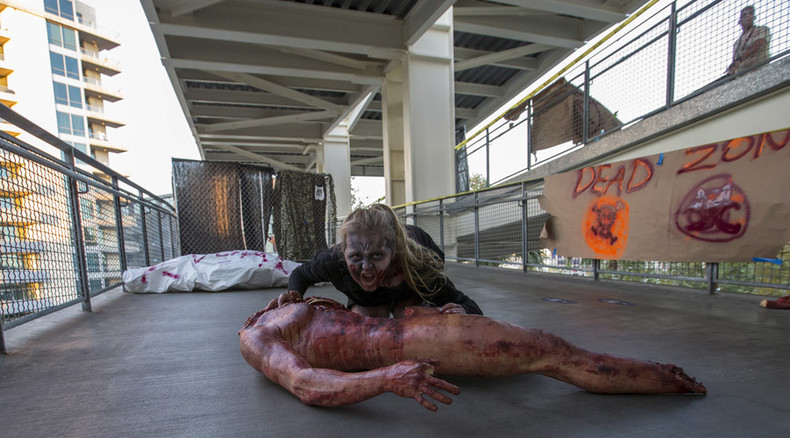 When people say that the 'boob tube' is turning viewers into zombies, they usually don't mean literally. But when one New Mexico man combined a Walking Dead marathon and a drinking binge, he fatally beat his friend for having become one of the undead.
It started off innocently enough: Damon Perry, 23, and his friend Christopher Paquin were binge-watching The Walking Dead on Netflix and drinking "large amounts of alcohol" in a Grants, New Mexico apartment.
Then, like Rick Grimes awakening from his coma and discovering the post-apocalyptic walkers, Perry went "full Shane": He saw a "dead one" before him, as Paquin "began to change into a zombie" and tried to bite Perry, police said in a release.
To protect himself from the "biter," Perry turned on Paquin with whatever he could find. The tools Perry used for the brutal beating appear reminiscent of the Dire Straits' song Money for Nothing: a guitar, microwave oven, kitchen knives and his own hands.
"There are some things in this case that I don't think we'll ever know, like when the microwave was used, when the guitar was used, and when the knives came into play," Grants Police Department spokesman Sergeant Moses Marquez told KOAT.
"It also appears that Perry stomped on Paquin's head," Marquez said to the Cibola Beacon, adding that he'd been told of a Walking Dead scene in which someone was killed with an electric guitar and that survivors often stomp on the zombies' heads. He noted that he is not a fan of the popular AMC TV show, which is based on a comic book series.
Once the creeper was disposed of, Perry fled the apartment with a sharp object ‒ either a knife or a scissors ‒ and began chasing a random woman around the complex.
"Thankfully, she was able to get away and lock herself in the apartment," Marquez said. "And, there is information that he chased another person, however, that is not yet confirmed."
That's when neighbors called the cops, and they made the gruesome discovery of a dead ‒ and certainly not undead ‒ Paquin.
"It was definitely the most brutal scene I've ever seen," Marquez said.
Perry confessed to the killing at the scene and blamed it on the alcohol ‒ and the post-apocalyptic TV show.
"I do believe his story behind this is true," Marquez told KOB. "He genuinely felt that his friend was changing into a zombie due to his inebriated state. Our department is dealing with something that I have never seen or heard of in my entire 13 years here."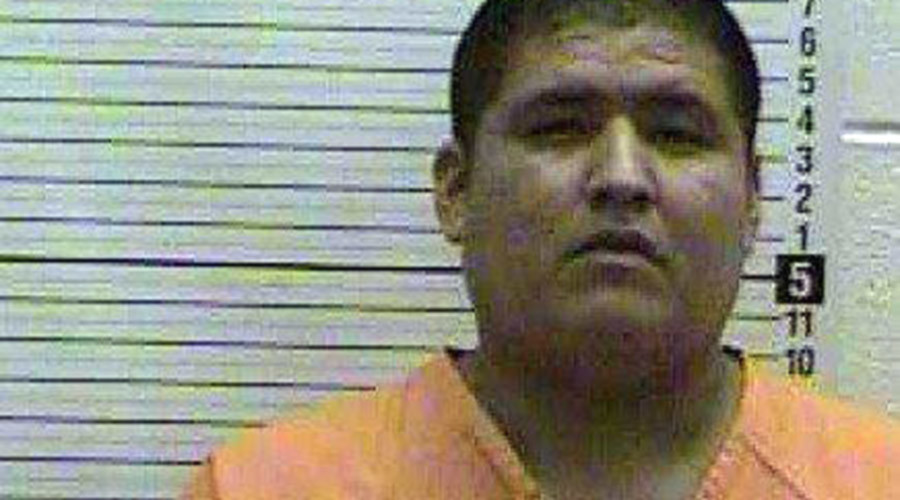 Perry was booked into the Cibola County Detention Center and faces an open count of first-degree murder. He may also face aggravated assault with a deadly weapon charges, pending the outcome of the investigation.
"He seems remorseful," Marquez told the Daily Beast. "He's had the time to sober up and realize what has happened, and he has expressed remorse."
Perry's bond was set at $800,000.