3 teen Bloods gang members found guilty of trying to buy, sell guns on Twitter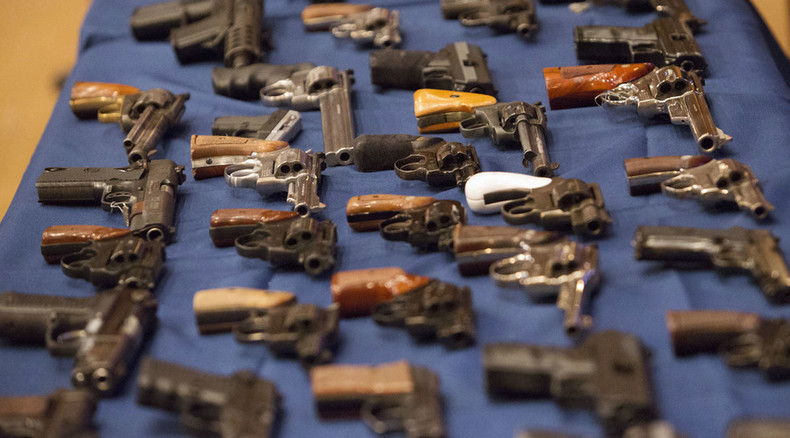 Three New Jersey teens evidently haven't seen enough TV shows about 'clever' criminals. The trio got busted for trying to buy and sell guns and organizing other criminal activity over Twitter.
A jury in Essex County indicted the three on charges of trying to sell and buy weapons, and other gun-related crimes, using Twitter.
Bomani Duncan, 19, who was charged with 22 counts of robbery, gun trafficking and related crime, the county's Prosecutor's Office spokeswoman Katherine Carter, according to NJ Advance Media. Duncan's co-conspirators, 19-year-old Taquan Williams and Yasin Shabazz, 18, faced similar charges.
According to the charges, the three were part of a Bloods gang denomination, currently in a feud with another chapter. In an alleged attempt to further the violence, in mid-February, Duncan conspired to sell firearms illegally on Twitter. He was arrested in late September.
Shabbazz was charged with attempting to buy a gun from Duncan without a valid permit and attempting to sell another gun to Duncan, also over Twitter.
According to court documents, Duncan tweeted a photograph of the 32-caliber firearm he was selling. In March, he and Williams also conspired to rob a woman.
Williams was found guilty on seven counts, including multiple weapons offenses and possessing prescription pills with intent to distribute, aside from the robbery charge, according to Carter.
The sale and purchase of illegal items and substances over online bazaars or social networks is, of course, nothing new. On one hand you have the inventive, tech-savvy buyers and sellers who use the TOR network and other encrypted means; on the other, the not-so-bright, who don't see any potential hazard in logging on to Twitter and openly asking to be sold marijuana, for instance. One case in late July had US police respond to a request in minutes by asking "Where should we meet you?"