Disabled man forced to crawl off plane after being left with no wheelchair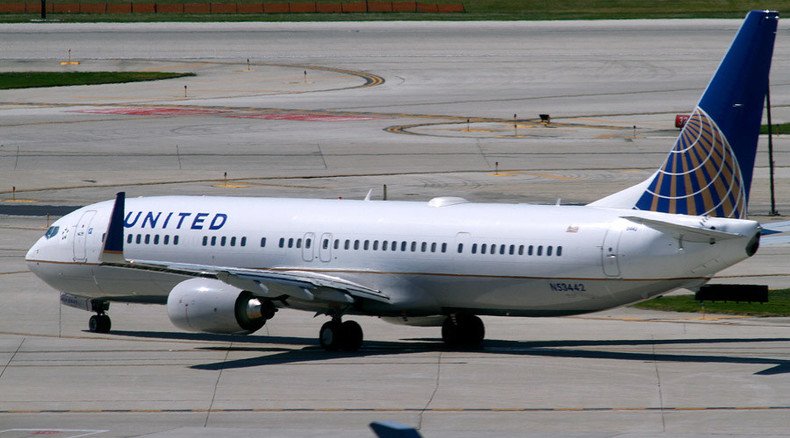 Flying back home from an event where he had advocated for accessible transportation, a man with cerebral palsy had to crawl down the aisle to his wheelchair after United Airlines failed to provide him with assistance.
"Humiliating" is how D'Arcee Neal described his experience upon landing at Reagan National Airport in Virginia on Tuesday night. He had just been in San Francisco speaking on the very challenge he was about to face: having basic access to transportation despite his disability.
"No one should have to do what I did," Neal told NBC Washington. He waited alone on the vacated United Airlines plane for more than 30 minutes, according to WUSA, a CBS affiliate in Washington, DC. Realizing no one was coming and having to use the bathroom, Neal dragged himself halfway down the aisle to where a wheelchair would normally be waiting for him.
Except it wasn't there, either.
"During the deplaning process, we made a mistake about the need for the chair and it was removed from the area," United told the New York Daily News. "When we realized the error, we returned the chair to the gate, but it arrived too late to assist Mr. Neal."
Neal told WUSA that a supervisor was suspended for the mistake, though that hasn't been confirmed. Neal also said he received an apology and a $300 voucher, but he is speaking out to prevent similar events in the future.
"In 2014 there were over 27,500 complaints in reference to things like this, so it is not uncommon," Dara Baldwin of the National Disability Rights Network, an organization that collects complaints of this sort, told NBC Washington. A staff lawyer, Amy Scherer, also shared her experiences of being left on a plane and, another time, having to be carried off by people accompanying her when airline staff took too long.
Per Department of Transportation rules applying to the Air Carrier Access Act, "Carriers shall not leave a passenger with a disability unattended in a ground wheelchair, boarding wheelchair, or other device, in which the passenger is not independently mobile, for more than 30 minutes."
In June, Theresa Purcell, who also uses a wheelchair, was denied a ramp to board an American Airlines flight, forcing her to crawl and climb up onto the plane. She has filed a pending lawsuit seeking $75,000 in damages and millions of dollars in punitive fines.
Last year, Delta Airlines settled a case from 2012 for a confidential amount, in which a disabled man was also forced to crawl onto multiple planes, despite being promised accommodations.
The National Disability Rights Network says complaints are up 9 percent from last year.
You can share this story on social media: