Face recognition failure: Georgia DMV denies twins' permit 'cause computer sees them as one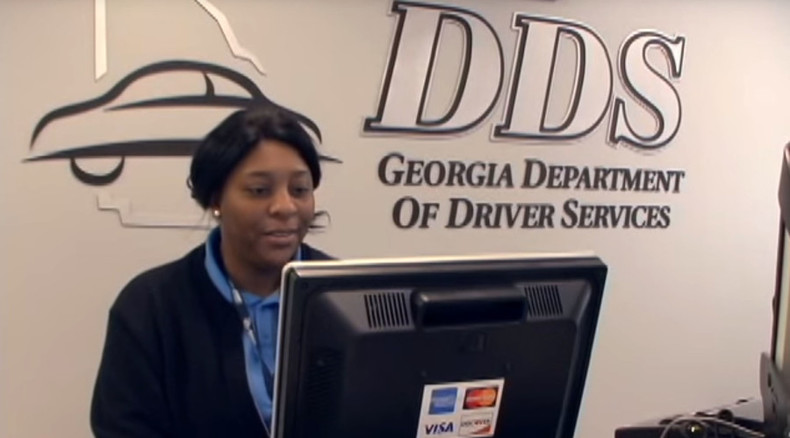 Twin sisters attempting to apply for driving permits have exposed a flaw in facial-recognition software used by the state of Georgia. The program couldn't tell the young women apart, so it decided they were the same person.
The Georgia Department of Drivers Services' (DDS) program, designed to protect against fraudulent driver's license applicants, would not accept the separate identities of Alicia and Alicen Kennedy, of eastern Georgia. The 15-year-old sisters were attempting to get their learner's permits, which would allow them to drive a car with a licensed adult over the age of 21. Those with learner's permits can apply for full driving privileges on their sixteenth birthdays.

The specialized camera could not pick up the minor differences in their appearances, the Kennedy sisters told WJBF.
"We gave her our paperwork but we didn't even get a chance to take the test because she kept saying something was wrong with the computer," Alicia said.

The sisters had to sit through multiple photos, each of which was rejected by the software. The program ruled they were "one person instead of two different people," Alicia said.

"I was listening to her conversation with the person on the phone and it said that one of us popped up as a fraud," Alicen added.
READ MORE: Out of Shadows: New tech allows face recognition in utter darkness

Employees at the DDS location attempted to alleviate the discrepancy, but to no avail.

"After try, after try, after try, the system just would not accept them, and it kept saying that it was the same person, they finally said there was a problem and they had to call headquarters," said Wanda Kennedy, the twins' mother.

The state DDS is working to fix the situation, WJBF reported. A spokesperson with the agency said this is a novel problem, but that there is a check box on the permit application in which applicants can report that they are a twin. The sisters said, however, that they did not see the check box.
READ MORE: 'Privacy Visor': Japan designs eyewear to prevent facial recognition

"We don't look exactly alike so you would think the computer would pick up somewhat of a difference, but it can't tell us apart," Alicia said.
A set of twins in Utah ran into a similar situation in August. Nalan Aeon lost her driver's license around the same time that the license of her identical sister, Zeynip Trueherz, had expired, according to KSL.com. The sisters filed separate paperwork a week apart. Soon after, both received a letter requesting they return to the Utah Driver's License Division location in Farmington, they said.
"It said something like your driver's license is suspended, but it didn't explain why," Aeon said.

"We had absolutely no idea until we saw them and they started laughing. Then we figured, maybe it's because we are twins."

The issue was resolved after the pair proved their separate identities.
"It was a little bit of an inconvenience, but that's all right," Aeon said. "I understand it's a safety issue, there are people that do these kind of things."