Record number of Americans want pot legalized as US marijuana use doubles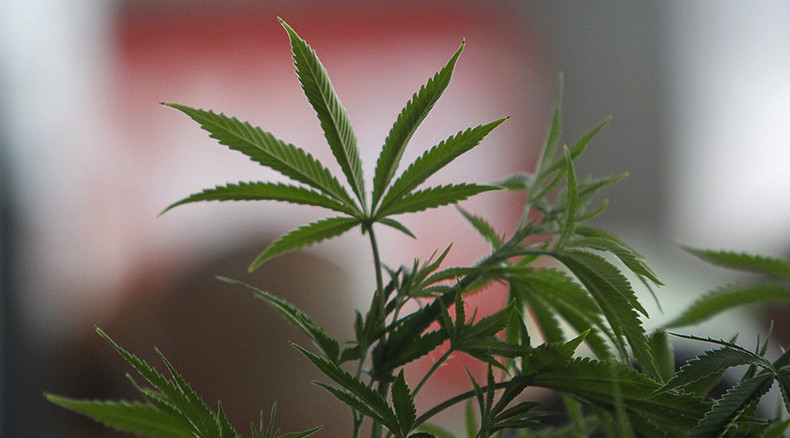 As more states lean towards easing marijuana use laws, nearly one in ten Americans smokes pot – twice as many as a decade ago. One-third are addicted, according to a new study, and a separate poll showed 58 percent want pot legalized nationwide.
The new survey based on data collected between 2012 and 2013 revealed that 9.5 percent of Americans use marijuana. By comparison, in 2001-2002 that number stood at 4.1 percent, meaning that the number of marijuana smokers has more than doubled since then.
The rise in marijuana use has gone hand-in-hand with an increase in abuse of and addiction to pot, which has also nearly doubled, from 1.5 percent to 2.9 percent. The survey described "marijuana use disorder" as something that keeps individuals from performing major obligations at work, home, or school, as well as a "persistent desire to cut down" on the drug and a failure to do so.
"Based on the results of our surveys, marijuana use in the United States has risen rapidly over the past decade, with about 3 in 10 people who use marijuana meeting the criteria for addiction," the National Institute on Alcohol Abuse and Alcoholism (NIAAA) said in a press release.
Scientists interviewed a total of 79,000 people during the 2001-2002 and 2012-2013 surveys, asking them about their alcohol use, drug use, and related psychiatric conditions.
Young people between the ages of 18 and 29 years old were at highest risk for marijuana use and addiction, with the number of users increasing from 10.5 percent to 21.2 percent, and the number with related disorders rising from 4.4 percent to 7.5 percent over the past decade.
Looking into racial aspects, "especially noticeable increases" were observed among black and Hispanic respondents to the survey.
The researchers linked the significant increase in marijuana use disorder to a substantial growth in marijuana use across the country in general, rather than a rise in the percentage of addicts. In fact, it appeared that the proportion of users with marijuana use disorder has decreased between 2001-2002, when 35.6 percent were afflicted, and 2012-2013, when 30.6 percent reported problems.
"These findings highlight the changing cultural norms related to marijuana use, which could bring additional public health challenges related to addiction, drugged driving and access to effective treatment," said Nora D. Volkow, M.D., director of the National Institute on Drug Abuse (NIDA), which contributed funding to the study.
Despite the disturbing trend, 58 percent of American adults think marijuana should be legal nationwide, a separate poll by Gallup released on Wednesday showed. This is up from 51 percent a year ago.
The recent number marks the strongest support for legalizing pot in the 46 years that Gallup has been conducting its survey. When Americans were first asked if they would like to have pot decriminalized, only 12 percent of respondents said yes. The number of marijuana supporters has been growing steadily since then.
Currently, 23 states have medical marijuana laws and four states allow marijuana use for recreational. Three states – Oregon, Colorado and Washington –have also legalized the sale and purchase of recreational marijuana.