Chicago PD detained 7,000 people at off-the-books interrogation site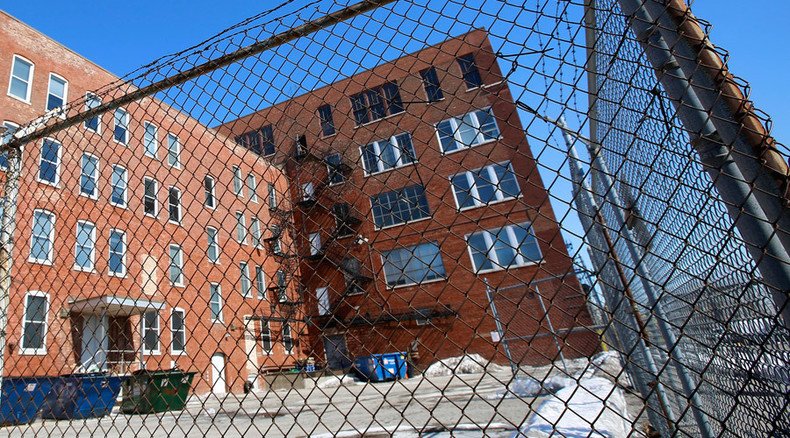 More than 7,000 people have been detained, 'disappeared' and not given access to an attorney at a police-run facility in Chicago, Illinois, according to documents obtained by the Guardian. This number is much higher than previously believed.
Only 68 of the 7,125 people held at Homan Square, the Chicago Police Department (CPD)-run facility, were allowed access to attorneys or a public notice of their whereabouts, according to information obtained as a result of a Guardian transparency lawsuit.
People can end up in Homan Square for anything from minor drug crimes to murder, raising a few eyebrows on the legality of such broad-spectrum detentions. The warehouse compound has also drawn scrutiny because of the racial makeup of the detainees: 82 percent are black, the Guardian said.


The newspaper's earlier reporting on Homan detailed allegations of beatings and sexual abuse that are reminiscent of the treatment of terror suspects at CIA 'black sites.'
Further solidifying the parallel with the secret prisons, no contemporaneous public record of someone's presence at Homan is currently known to exist. The lack of booking information released by police makes detainees effectively "disappeared" from the public, including family and even attorneys who are just trying to speak to their clients.
"The reality is, no one knows where that person is at Homan Square," Craig Futterman, a professor at the University of Chicago Law School who studies policing, told the Guardian. "They're disappeared at that point."
But CPD maintains that officers at the secretive facility "follow all the rules." Detainees are advised of their rights to counsel by police personnel at the site, and there is "clearly visible" signage that communicates arrestees' rights and access to a lawyer, according to a statement from the department sent to Business Insider.
READ MORE: Chicago police sexually abused prisoner at 'black site' – report

"When looking at data regarding the number of attorney visits it's important to remember that the vast majority of arrestees, most of those not under arrest for a violent crime, bond out in a matter of hours," the statement read. "Many may not request an attorney because it would only prolong their detention, as opposed to just bonding out."
The Guardian first published its investigation into Homan Square in February of this year, leading some government officials to call for a deeper look into the facility and protesters to clamor for its closure. But some think that the problem is a much larger one than the facility itself.
"Everything that was described [in the Guardian story] was something that happens every day," criminal defense lawyer Richard Dvorak told the Chicago Tribune. "I think it's pretty systemic throughout CPD."
You can share this story on social media: