US government to create national registry of drones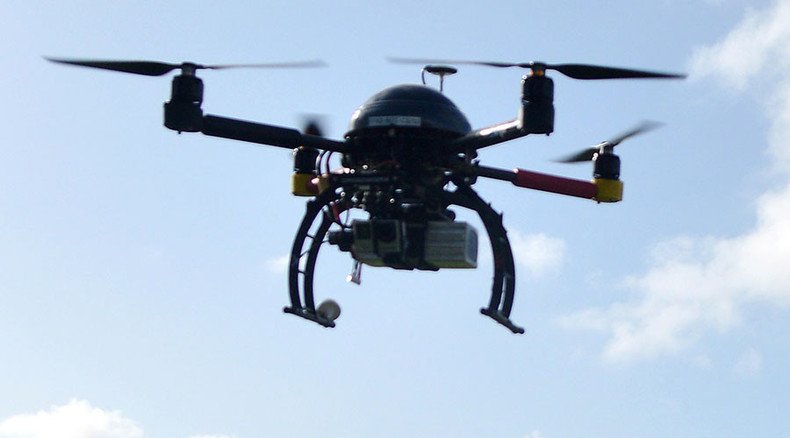 The Obama administration is planning to create a national registry of civilian-owned unmanned aerial vehicles in the name of airline safety.
The Federal Aviation Administration (FAA) will set up working groups of government and industry officials to decide which drones will have to be registered.
READ MORE: FAA testing app to inform drone operators where they can fly

Small toy drones are not considered threats to safety, so they are likely to be exempt, according to AP.
Despite the FAA having rules already in place that restrict the use of unmanned aerial vehicles (UAVs) near airports, pilots sighted more than 600 drones in just the first seven months of 2015, WWMT reported. This number is quadruple the average number seen in previous years, according to FAA figures.
Drones made headlines in July during California's battle against wildfires that raged across the drought-stricken state. Civilian drones flying around the areas – perhaps to catch a thrilling view from a safe distance – restricted the ability of firefighting aircraft to do their job and forced some to land as the fire spread.
San Bernardino County offered bounties of $25,000 each for information leading to the arrest and conviction of drone operators who flew UAVs during wildfires in the jurisdiction.
READ MORE: California county offers $25k for data on drone operators who interfered with firefighters

The FAA hopes to get registration rules in place before Christmas, but some think that this is an unrealistic goal. The Consumer Electronics Association forecasts that 700,000 drones will be sold this holiday season, AP reported.
"The Pandora Box is open," says drone user Bill Welch. "You can't get them back in. All these kids are going to be getting them for Christmas this year. They're supposed to register every one of these little things that come in a cereal box? I don't think it's going to happen."
You can share this story on social media: