Government watchdog quietly releases list of 'restricted reports' being investigated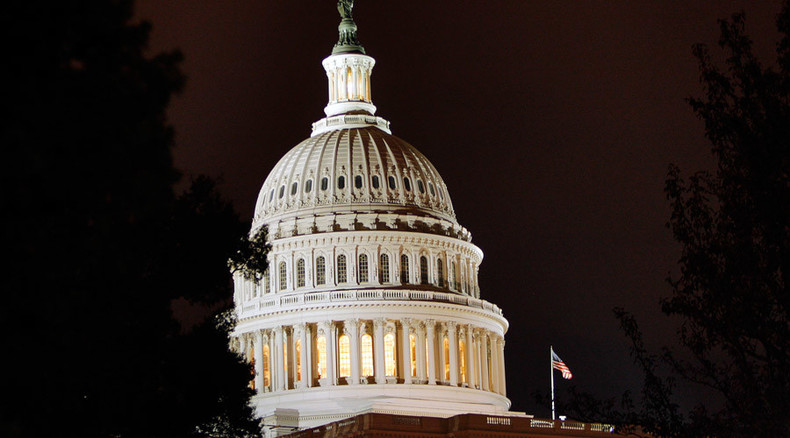 The Government Accountability Office has released a list of "restricted reports" it is investigating. The legislative agency investigates government spending, and often what it investigates is driven by requests from lawmakers.
The list is released to better inform lawmakers, congressional staff, government employees and the public about its investigations. The reports contain restricted or classified information, according to the GAO, a federal watchdog.
"We heard from some Members of Congress that they were not always aware of such reports if they were not on the direct Committee that requested," GAO spokesman Chuck Young told CQ Roll Call on Friday. "So we wanted to be sure Members and staff authorized to see such work were aware of the work."
Classified reports "are distributed only to those with the appropriate security clearance and an official need-to-know." But Young added the agency will work to issue redacted versions of the restricted reports to the public.
Among the list of reports is one concerning the status of nuclear materials worldwide. One was titled, "Nuclear Nonproliferation: DOE make progress to secure vulnerable nuclear materials worldwide, but opportunities exist to improve its efforts."
There were two reports over Iran oil sanctions dated June 17, 2015. One involved the process governing imposing and waiving "sanctions on financial transactions including certain purchases of Iranian petroleum products." Another was related to "processes to address exceptions and remittances related to purchases of Iranian Crude Oil."
Five months after these reports were published, the US House of Representatives voted in favor of lifting a four-decade ban on oil exports. Lifting the prohibition has been a years-long priority for the oil industry and its lobbyists.
Lawmakers voted 261-159 in favor of lifting the ban on October 10, with 26 Democrat lawmakers joining 235 Republicans in the vote. However, they were 55 votes short of being able to override a presidential veto. President Barack Obama has promised to reject the proposal if it were to pass Congress.
Debate on the issue now moves to the Senate, where the measure faces a sharp hurdle to passage and needs Democratic support to advance.
Other reports involve the beleaguered IRS, which has been investigated by Congress for bias in its nonprofit applications as well as data breaches. One report is related to "improving controls over financial and taxpayer data."
Hackers breached the networks of the IRS between February and May 2015. The agency first announced the hack in May believing it involved taxpayer information from roughly 114,000 accounts. By August, the agency admitted hackers may have stolen data from as many as 334,000 taxpayer accounts – nearly three times more than originally believed.
In order to access taxpayer information, hackers would have had to clear Get Transcript's multi-step authentication process by inputting personal information such as Social Security numbers, home addresses and dates of birth, NBC News reported at the time. It's not clear why the data was taken or who was behind the attack, but the IRS said it believes some of this data could be used to file fraudulent tax returns for the 2016 filing season.
Others reports involve a request for policy updates and guidance regarding the use of confidential informants. Since the beginning of the year, the FBI has made a succession of arrests for possible terrorist bomb plots.
One such case led to the arrest of a notorious Australian ISIS sympathizer who called for attacks in the US and turned out to be a college-aged Florida Jewish man living with his parents. Joshua Goldberg was arrested for inciting a FBI informant to bomb the 9/11 memorial event in Kansas City.
Meanwhile, other reports detail Russian compliance with the Intermediate–Range Nuclear Forces Treaty and the Federal Aviation Administration's need to address air traffic control weaknesses.
Rep. Mike Quigley (D-Illinois) who co-chairs the Congressional Transparence Caucus, proposed an amendment to a legislative spending bill to publish a similar list of Congressional Research Service reports. The amendment is still being debated. Currently, they are not available to the public.