Murdoch apologizes after social media blast him for hinting Obama not 'a real black president'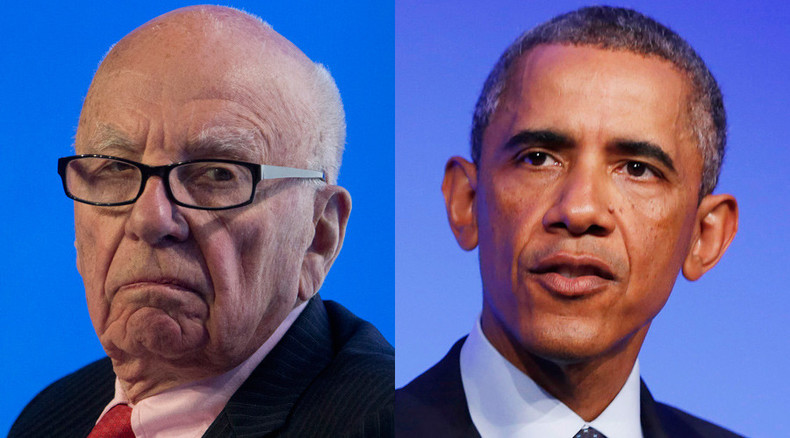 Rupert Murdoch faced a huge backlash on social media after he praised an African American presidential candidate in a way that implied Barack Obama was not "a real black president." The media mogul was then forced to apologize for his tweet.
Murdoch was speaking about Republican presidential candidate Ben Carson and his wife, calling them "terrific."
"What about a real black President who can properly address the racial divide? And much else," Murdoch wrote, evidently referring to Barack Obama, the first US African American president.
Ben and Candy Carson terrific. What about a real black President who can properly address the racial divide? And much else.

— Rupert Murdoch (@rupertmurdoch) October 8, 2015
READ MORE: Neuro-surging: Dr. Carson closing on Trump in latest GOP presidential poll
To prove his point, the media mogul called on his followers on Twitter to read New York magazine for "minority community disappointment with POTUS."
Apologies! No offence meant. Personally find both men charming.

— Rupert Murdoch (@rupertmurdoch) October 8, 2015
Murdoch's comment provoked a storm on social media. Users repeatedly asked what exactly Murdoch meant by "a real black President."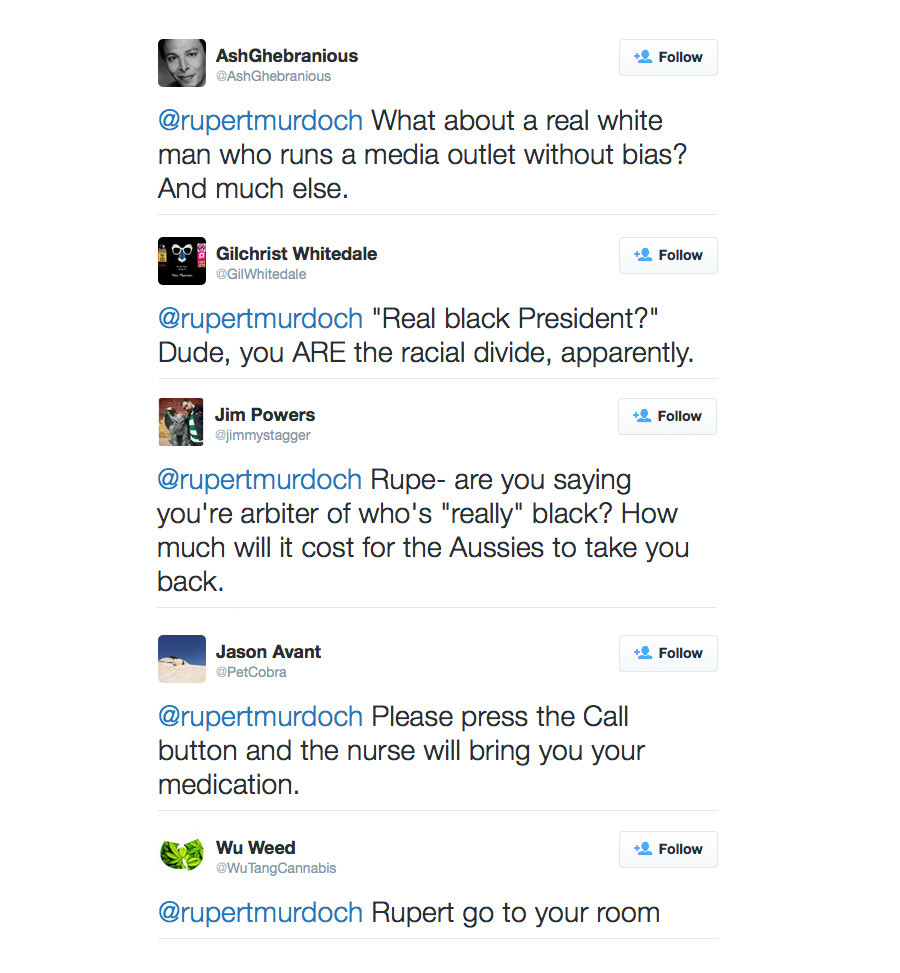 However, there were a few users who supported Murdoch's idea, calling Carson a "real black American."