Explosion, fire, injuries at Texas container company, hazmat team responding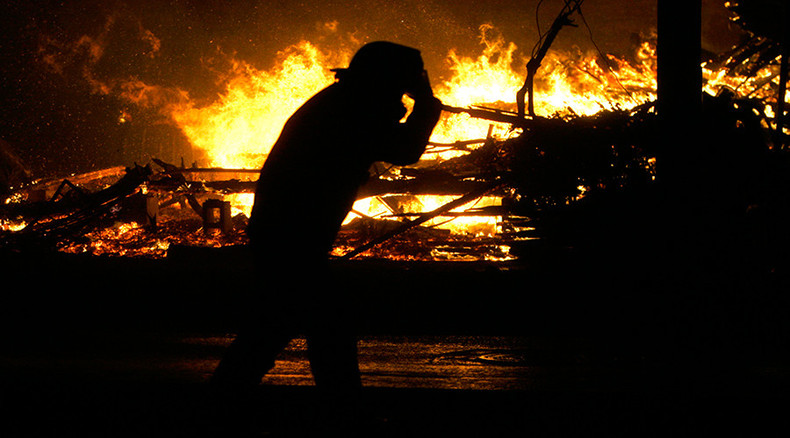 Officials said three people were injured in an explosion and fire at an apparent container company in Pasadena, Texas. The company reportedly cleans containers used to store chemicals, hampering response efforts.
The Houston Fire Department hazmat crew joined firefighters battling the blaze at the business, according to the Houston Chronicle.
Two firefighters and one employee were injured during the firefight and taken to the hospital, according to ABC 13. Their condition is unknown.
Firefighters were struggling to enter the building uncertain about the chemicals they're dealing with, KTRK stated.
The fire broke out at about 8 p.m. on Wednesday at Schultz Container Systems, a German multinational corporation that produces high-quality bulk containers for transporting liquids and dry filling goods.
Pasadena fire officials told KTRK that the company cleans plastic containers used to transport chemicals. Thirty employees were cleaning containers when there was a "flash explosion" from some type of chemical reaction.
The cause of the fire remains unknown. Everyone inside the building was evacuated.
The blaze has been contained to the building, reported ABC 13.
This is the second fire in Pasadena in less than a week. On October 2, at least four people were injured during an explosion at a chemical plant. The plant employed over 300 workers and operated seven days a week. Investigators have yet to determine what caused the explosion.