'Devil' Hindu woman fired from Air Force dental clinic, accused of 'witchcraft'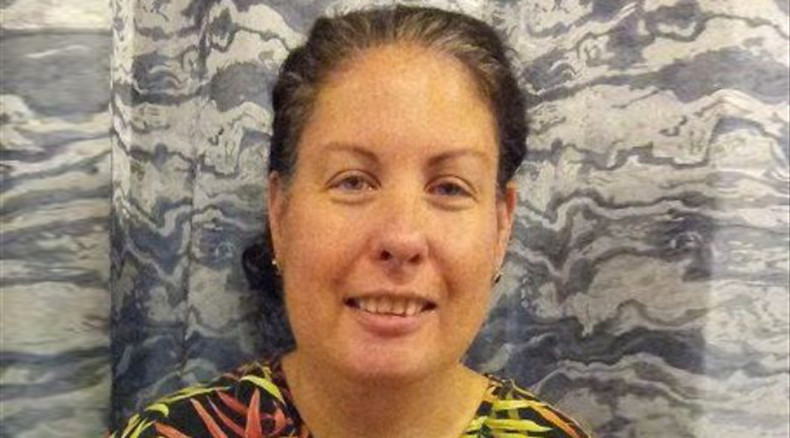 An Air Force dental clinic employee claims she has been accused of "witchcraft" and "bringing demons into the office" because she was Hindu. The woman was reportedly replaced by a Christian employee, who was welcomed as an "angel" and not a "devil."
Former Air Force contractor Deborah Schoenfeld had worked as a dental technician at Epes Dental Clinic in Fort Meade, Maryland until she was fired for allegedly "using profanity" against a one of her co-workers in early September. According to the Military Religious Freedom Foundation (MRFF) that is now representing Schoenfeld, she does not know who the accusations came from.
Schoenfeld had complained about being the repeated target of religious harassment due to her Hindu faith.
"In her time at Epes Dental Clinic she was actually and specifically accused of 'witchcraft' and 'bringing demons into the office,'" MRFF founder and President Mikey Weinstein wrote in a letter to officials. Schoenfeld was criticized for practicing yoga and meditating, which would "cost (her) her soul," and for being "uninterested in taking part" in Christian rituals.
A list of Schoenfeld's "shocking complaints" includes a ban on listening to Indian music in the workplace because it was "not Christian," though her co-workers "commonly played" Christian music.
"This is by far the most ludicrous, scandalous and outrageous treatment of a valued member of our military team that I have come across in my decade-plus of fighting these religious intolerance issues," Weinstein wrote.
Two of Schoenfeld's former co-workers told Air Force Times that the woman had indeed been referred to as a "Hindu witch" by clinic workers who were "deeply suspicious of Hinduism."
One of Schoenfeld's co-workers reportedly told her that meditation summoned demons. The same colleague prayed for her to find Jesus, according to the Air Force Times.
"We have spoken with witnesses at the clinic under your command who have universally confirmed that, not only did this horrid harassment take place, but ever since the execution of her punishment for failing the religious test imposed by the leadership of Epes Dental Clinic, a particular offending party has effusively celebrated her replacement by a Catholic woman by saying publicly that 'It's good to see we got an angel, since last time we had the devil,'" Weinstein said.
The remaining personnel have been threatened with "employment termination" and related personal disparagement should they make any effort to support Schoenfeld and or advocate for her return to duty, according to MRFF.
The Air Force District of Washington said that it has received Weinstein's letter.
"The Air Force thoroughly reviews all instances in which airmen report concerns regarding religious freedoms or accommodations," spokesman Major Joel Harper told Air Force Times in an email. "Mutual respect is an essential part of the Air Force culture. Supporting the right of free exercise of religion relates directly to the Air Force core values and the ability to maintain an effective team."