'Marijuana shaming' blamed for Ohio teen's suicide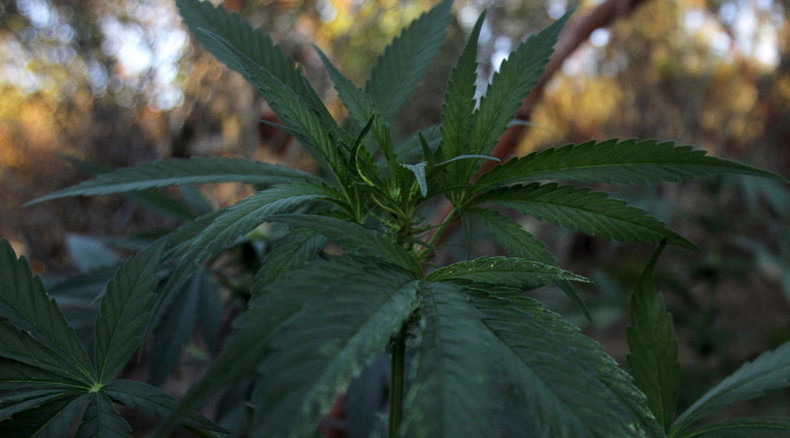 A sophomore at an Ohio high school blames administrators and police for his friend's suicide, claiming they verbally abused a group of students accused of smelling like marijuana at the annual homecoming dance.
Hayden Long, 16, was found dead Monday at his home in Geneva, Ohio, from an apparent suicide. According to his friend and classmate Hank Sigel, Long was part of a group of six honor students accosted by school officials at the dance on Saturday for "smelling like marijuana."
"What followed was a two-week suspension from school, possible criminal charges, suspension from all sports and a loss of driver's license," Sigel wrote in a letter shared on the social media platform Imgur. The post has attracted over 500,000 views.
Sigel accuses Geneva High School Principal Doug Wetherholt and Assistant Principal Anthony Markijohn of being "negligent and vicious" when dealing with the group, along with a Geneva Police Department officer named only as Gonzales. After telling the teens they had just ruined their academic careers and made the biggest mistake of their lives, the administrators took Sigel's car keys and searched his car, the letter says. When he protested that they had no right to do this, he was told it was "cute you think you know your rights."
Ohio law does not require parents to be present when questioning juveniles, Sheriff William Johnson told Raw Story. He confirmed the school principal and an athletic coach were present. The teens had admitted to smoking marijuana and some had drug paraphernalia on them, the sheriff said. Sigel's letter mentions an "Officer Gonzales" who took part in the interrogation.
However, Sigel's father Gene says the school officials suspended the group for 10 days "without any real evidence."
"They smelled like marijuana and that was all that was uncovered," Gene Sigel told WEWS Cleveland.
In a note appended to her son's letter, Heather Sigel apologized for any pain it might cause Long's family, but said the school administrators needed to take responsibility for the tragedy that followed.
"Impressionable teenagers should not be treated like harden[ed] criminals," she wrote.
Geneva Schools Superintendent Eric Kujala said officials were looking into Sigel's accusations, but that their priority was bringing in grief counselors to help the students cope with the tragedy.
"Our focus is on healing. We will look at all issues concerned after we allow our school, students and community a chance to recover and begin the healing process," Kujala told WEWS. He did not comment on the petition against the two school officials anonymously started on Change.org, which has attracted more than 5,000 signatures so far.
Michael and Emily Long "in no way blame the school system and are offended that some are speaking for them," they said in a statement sent to the school district "to help eliminate any negative publicity." The school decided not to hold a memorial service for Hayden Long, after his parents asked for privacy.
Geneva is a city of just over 6,000 residents in Ashtabula County, about 45 miles northeast of Cleveland.
Ohio voters will consider a ballot initiative to legalize marijuana on November 3.
You can share this story on social media: