Bernie Sanders, Donald Trump slam Trans-Pacific Partnership deal as 'disastrous' & 'terrible'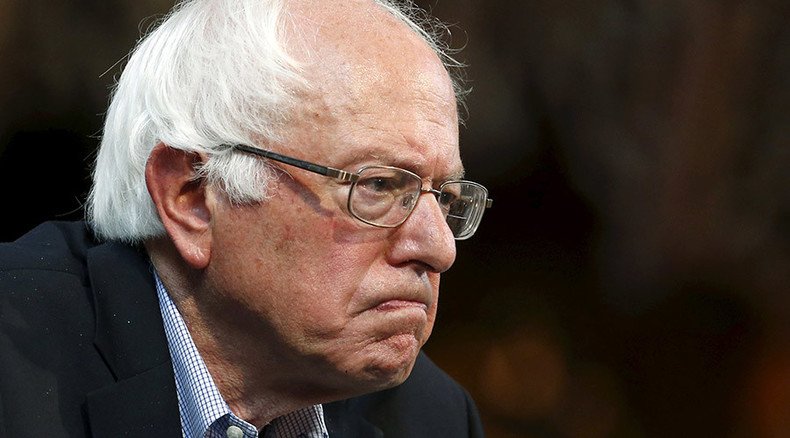 Senator Bernie Sanders blasted the Trans-Pacific Partnership accord finalized by the White House Monday, saying it will cost American jobs. While other presidential candidates have mixed views, only Sanders and Donald Trump have commented on the deal.
Sanders, who is within striking distance of Hillary Clinton in the 2016 presidential race, said in a statement on Monday that he was "disappointed but not surprised by the decision to move forward on the disastrous Trans-Pacific Partnership trade agreement."
He bashed it, saying it will "hurt consumers and cost American jobs."
"Wall Street and other big corporations have won again. It is time for the rest of us to stop letting multinational corporations rig the system to pad their profits at our expense," he said.
He has long opposed the TPP deal, a long-term goal of the Obama administration, finally reached between the 12 negotiating countries on Monday.
Trump, the billionaire businessman and GOP presidential frontrunner, tweeted Monday evening that the "TPP is a terrible deal." In May, Trump called the agreement a "disaster" that other countries are going to use to "dupe" the US.
The incompetence of our current administration is beyond comprehension. TPP is a terrible deal.

— Donald J. Trump (@realDonaldTrump) October 5, 2015
The deal has split Democrats, with many opposing Obama's drive to pass it. The party's leading presidential contender, Clinton, has yet to make a clear statement on TPP. She was a supporter of the deal while serving as secretary of state, publicly promoting the partnership 45 separate times, according to CNN. However, she seems to have had a change of heart during the presidential race, coming out against the potential deal in June and distancing herself from her work negotiating the deal's terms.
Former Maryland Governor Martin O'Malley, another competitor for the the 2016 Democratic presidential nomination, has repeatedly voiced opposition to fast-track authority and secret trade deals. Former Virginia Senator Jim Webb has come out against the trade deal, urging lawmakers to vote against fast-track authority, saying there is "too much at stake for Congress to vote on Fast Track without seeing full details of the trade agreement beforehand."
Lincoln Chafee, a Republican-cum-Democrat who has served as both a US senator and governor for Rhode Island, is for the deal. In 2013, he joined 14 other governors urging Obama and congressional leadership to support the TPP and other international trade agreements.
Republican presidential candidates have been split in how they view the TPP, fast-track authority, trade promotion authority and giving Obama those powers. Only former Florida Governor Jeb Bush has come out explicitly in favor of the agreement, calling it "a great deal for America" in an April Op-Ed.
Senator Ted Cruz of Texas previously supported the TPP, but came out against it in a June Op-Ed at Breitbart. He and fellow candidate Rand Paul were two of only five GOP senators to vote against the trade promotion authority (TPA) the following day, while Florida's Marco Rubio was one of two Republicans to abstain from voting on the bill. However, Rubio has previously been a visible champion of the TPP, including calling on Congress to pass the TPA in a May 13 speech.
Former Arkansas Governor Mike Huckabee has blasted the deal, telling Breitbart, "Simply put, President Obama cannot be trusted to negotiate a good deal for American workers," and comparing the agreement to Obamacare. Louisiana's governor, Bobby Jindal, told the Washington Examiner he doesn't support "giving this president fast-track authority. I don't trust him to use that authority."
Former Hewlett-Packard CEO Carly Fiorina has not chosen a side on the debate, saying that she is in favor of the US strengthening its partnerships in the Asia-Pacific region, but is against a provision that would allow China to later join the 12-nation pact. Ohio Governor John Kasich has also not taken a firm stance, noting that, while he's in favor of open trade, he also thinks "the American workers have been shafted." Former neurosurgeon Ben Carson told the Huffington Post at the beginning of June that, while he supports free trade, he doesn't think the TPP negotiations should be kept secret from Congress or the American people.
LISTEN MORE:

You can share this story on social media: