Oklahoma AG calls for executions to be stopped 'indefinitely' after lethal drug mix-up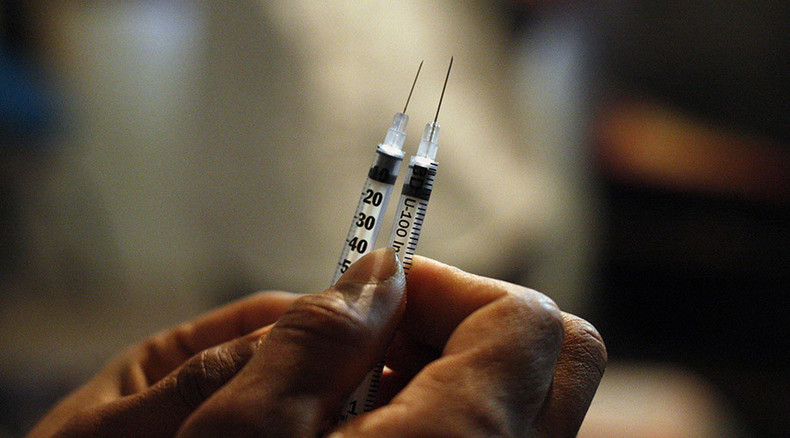 Oklahoma's Attorney General has requested an indefinite stay of executions while a lethal drug mix-up investigation is underway. It comes after an Oklahoma Governor delayed Richard Glossip's execution after the wrong drugs were dispatched.
Attorney General Scott Pruitt has asked the Court of Criminal Appeals to halt further executions while the state investigates the circumstances of the recent botched procedure.
The execution of Richard Glossip, convicted of the 1997 murder of his boss, had to be postponed Wednesday until November 6 after it appeared that the Department of Corrections received a shipment of potassium acetate instead of potassium chloride. The use of potassium acetate is not part of the state's official lethal injection protocol, meaning that the execution had to be halted.
Pruitt has now requested a stay of execution for Glossip and another two inmates – Benjamin Cole and John Marion Grant. Cole and Grant are scheduled to be put to death on October 7 and October 28, respectively.
"Due to events of September 30, 2015, and the imminence of the above-referenced executions, the Office of the Attorney General needs time to evaluate the events that transpired on September 30, 2015, ODOC's acquisition of a drug contrary to protocol, and ODOC's internal procedures relative to the protocol," Pruitt wrote in his appeal to the court.
READ MORE: Governor delays execution of Richard Glossip until November 6
Corrections Director Robert Patton said that a drug provider told him that the potassium acetate "was an acceptable substitution," according to AP. Patton did not name the drug supplier but Gov. Mary Fallin's spokesman Alex Weintz said Thursday that the drug came from a pharmacist, the news agency reported.
According to Pruitt's Thursday appeal, the state has a "strong interest" in the execution protocol being "strictly followed."
Oklahoma imposed a new protocol last October, following the botched execution of Clayton D. Lockett in April 2014. Lockett, 38, died of a heart attack when he did not receive a full dose of deadly chemicals due to an improperly set intravenous line. Visibly writhing in pain, he died 43 minutes after the procedure began.
Following an investigation which was ordered by Gov. Mary Fallin, the state ruled that the dosage of lethal drugs should be increased to avoid cases like Lockett's. The new protocol also stipulated better training of prison staff and members of execution squads. Under the new guidelines, the number of members of the press allowed present was more than halved – from 12 to five.
"For one year, this department has said they have fixed their problems and they have everything together and they're prepared and they've reviewed and changed and made revisions, and then this happens," Jen Moreno, a staff attorney with the Death Penalty Clinic at the University of California's Berkeley Law School told AP.
Speaking at a Capitol news conference in Oklahoma City, Gov. Fallin said that "we should be pointing fingers right now because we don't have details about who did what."
"What we do need to make sure is that we have the protocols in place, that we follow those protocols and that we make sure that we uphold the law," she said.